Rescheduled From 5/9/2020
Juana Molina
Fri,
May 6
Doors:

8:30 pm
|
Show:

9:00 pm
Tickets: $23 ADV - $25 DOOR
Ages 21 and Up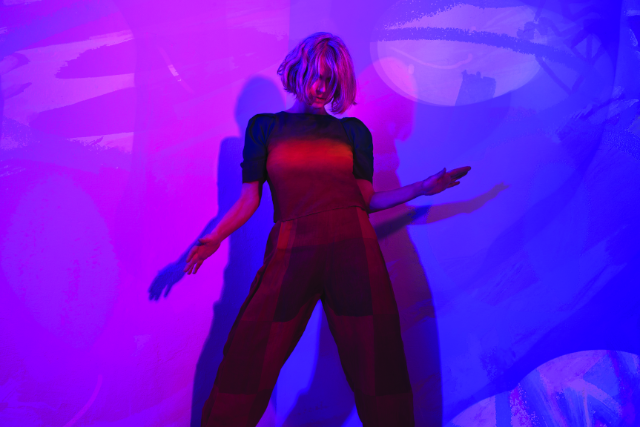 Another Planet Entertainment and The Independent are committed to producing safe events. Please review our most up-to-date COVID-19 policy requirements for entry on our Health & Safety page.
* Policy is subject to change
--

Juana Molina at The Independent originally scheduled for May 9, 2020 is rescheduled to Friday, May 6, 2022.
All tickets purchased for the originally scheduled date will be honored at the new date. Should you be unable to attend the new date, please return to the point of purchase no later than March 10, 2022 to request a refund.
Please check our website,
theindependentsf.com
, for updates on the status of this show. For any questions, please reach out to us at
info@theindependentsf.com
.
We thank you for your understanding and we look forward to seeing you at the show!
Artists
Juana Molina
Juana Molina is a singer/songwriter from Argentina whose atmospheric blend of folk, electronica, and experimental pop have brought her international acclaim. Her career trajectory has been a unique one with her initial success coming as a massively popular comedic actress in the early-1990s. The subsequent abandonment of her television career in 1996 flummoxed critics at home where her newly launched music career failed to take hold. Nevertheless, Molina's inventive and original songwriting was widely accepted outside of Latin America where, over the next two decades, she established herself as a critically-lauded recording and touring artist.
The daughter of tango singer, Horacio Molina, and actress Elva "Chunchuna" Villafañe, Juana was immersed in the arts from a young age and began playing guitar at the age of five. She actually made her first recorded appearance as a child alongside her father in 1967, singing the song "Te regalo esta canción" as a Mothers Day gift to her mother. Her father secretly released it as a single and it became a hit, selling 45,000 copies. In the late-70s her family fled to Paris for several years to escape the military dictatorship in Argentina. Her time in France would prove to be influential in her music. Although she considered music to be her initial focus, Molina was a natural performer with a gift for doing impressions. Beginning in the late-1980s, she appeared in a series of sketch comedy shows before eventually starring in her own, Juana y sus hermanas, which became a major syndicated hit throughout South America in the early-90s. Within a few years she'd become Argentina's most popular comedian, even if music remained her first love. After taking a break from the show to give birth to her daughter, she chose to cancel her television show in 1994 and instead launch a music career.
In the face of much skepticism, Molina debuted in 1996 with Rara, which to fans of her comedy career seemed like just another celebrity vanity project. In spite of its high quality and originality, fans and critics in Argentina seemed unwilling to support her new career and she subsequently moved to Los Angeles. Honing her craft in a more supportive climate, she began experimenting with electronics, loops, and production, recording the tracks that would eventually make up her second album, Segundo. Despite these initial difficulties, Juana held out and stuck to her decision. Her passion and commitment to music prevailed, and worldwide recognition began to grow. After the release of her second and 3rd album, she quickly became the darling of the international indie/electronic/folk scene, and praise began pouring in from admirers in all corners. "Tres Cosas" was placed in the "Top Ten Records of 2004" by The New York Times, she was championed by the likes of David Byrne and Will Oldham, and her music — which, although it features elements of folk, ambient and electronica, is highly unique and personal— was often lazily compared by critics to that of Björk or Beth Orton. But, as the New York Times put it, Ms Molina doesn't imitate anyone. She has too much fun just being herself
After a five-year break, Molina released Wed 21 in October of 2013 on Crammed Discs; it was prefaced by the dynamic single, "Eras." Her seventh album, 2017's Halo, was recorded both at home and in Texas at Sonic Ranch Studios. Hypnotic and inventive, Halo continued to straddle Molina's strange divide of off-kilter electronic pop and organic songwriting. In 2019 Juana released 'ForFun', a joyful EP with 4 of her songs re-arranged and performed in a punkish mood.