Rescheduled From 6/9/20
Land Of Talk
Tue,
Feb 2
Doors:

7:30 pm
|
Show:

8:00 pm
Tickets: $17.50 ADV - $20 DOOR
Ages 21 and Up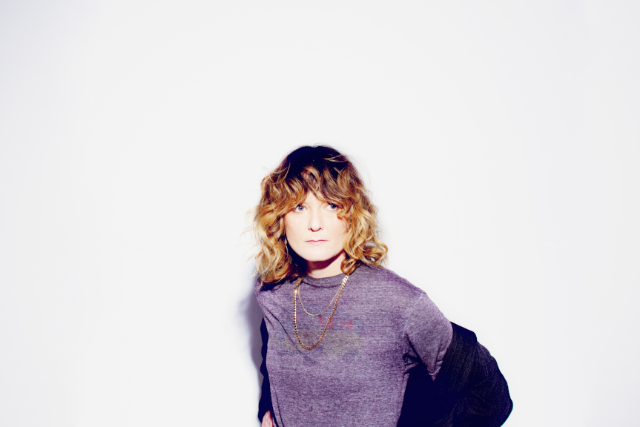 In response to health and safety concerns, our show with Land of Talk at The Independent originally scheduled for June 9th, 2020 is rescheduled to Tuesday, February 2nd, 2021. All tickets purchased for the originally scheduled dates will be honored at the new dates. Should you be unable to attend the new date, please return to the point of purchase no later than June 17th to request a refund.
Please check our website,
theindependentsf.com
, for updates on the status of this show. For any questions, please reach out to us at
info@theindependentsf.com
.
We thank you for your understanding and we look forward to seeing you at the show!
Artists
Land of Talk
Many of the songs in Indistinct Conversations are framed by snippets of background noises. The songs begin with recordings of overheard conversations and phone messages. And then Lizzie begins to sing. It is as though she is in the room and we are hearing her inner monologue. It is a voice-over that has nothing at all to do with what is going on around her. We are just in the mind of a quiet genius day dreaming.

The voice is so sweet and vulnerable. There is a nostalgia to the songs, that harkens back to a 1990s melancholia that captured the broken heart of the twentieth century, like that found in the songs Mazzy Starr and Elliot Smith. But is reminiscent also of the continued struggle of people searching for power and voice when they find themselves forced into the shadows of the inarticulate. It reminds one of an orphaned hero in a novel, lost and absolutely vulnerable, or a chorus girl writing her pensées about bad relationships on a train.

Indistinct Conversation is an album about a person trying to communicate with lovers and potential lovers who cannot hear them or give them the love they want back.

It illustrates the ferocious capacity for love that an introspective and profound person can have and how that can go unreciprocated in the world. It captures how even the best of us are handicapped by love: you throw away your umbrella in a rain storm, or your paddles off the side of the boat, and then ask yourself, why in the world did I do that?

The strength of vulnerability is exhibited in the juxtaposition between Lizzie's voice and the masterful, loud, forceful manner in which she plays guitar, along with the calculated cacophony that is The Land of Talk sound. Land of Talk is made up of Lizzie Powell on vocals, guitars and keys, Mark "Bucky" Wheaton on drums and keys, and Christopher McCarron on bass. All the songs were written by Lizzie and produced and arranged by the trio. Christopher McCarron went and built a studio in the basement of Bucky's Park Extension apartment in Montreal specially to record and engineer the unique humble appeal of this album.

The longing in Lizzie's voice rises above the raw power of Land of Talk's instrumentation, not because of its muscular strength, but because of its sweet honesty. The album relates the devastating effect of emotional vulnerability. It's as though, instead of jumping, Anna Karenina decided to sing by the train tracks. Not even the velocity and noise of the train tracks and the modern world can silence her passions.

The last song is just the sound of snatches of overheard conversation against a melody, during which the singer has nothing left to say. Her mind has gone quiet and she is no longer allowing us in. We are left with a memory of someone in a room. Someone we refused to love back and who now becomes the one who got away.