WIRE
Postponed - New Date TBA
Tickets: $30.00
Ages 21 and Up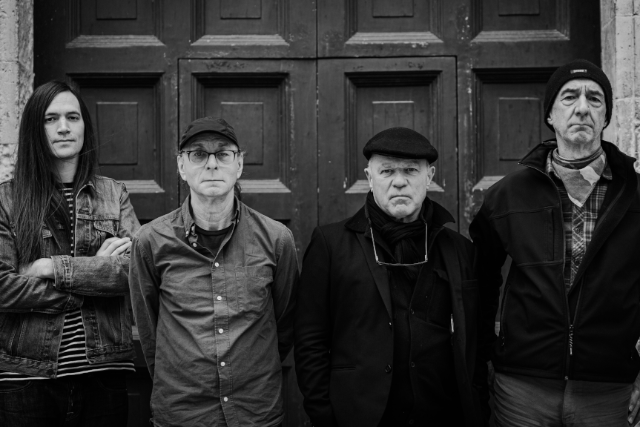 Another Planet Entertainment and The Independent are committed to producing safe events. Please review our most up-to-date COVID-19 policy requirements for entry on our Health & Safety page.
* Policy is subject to change
--
In response to health and safety concerns, WIRE at The Independent originally scheduled for October 13, 2020 is postponed. We are actively working to reschedule this show. Please hold on to your tickets as all tickets will be honored at the rescheduled date.
Please check our website,
theindependentsf.com
, for updates on the status of this show. For any questions, please reach out to us at
info@theindependentsf.com
.
We thank you for your understanding and we look forward to seeing you at the show!
A note from WIRE:
"We hoped to be able to reschedule our October 2020 tour dates for Spring 2021, but it appears unlikely that full-scale international touring will be possible by then. Therefore, we are now going to reschedule our North American tour for Spring 2022. Refunds available at the point of purchase, otherwise please stay tuned for an announcement of the new 2022 dates early in the new year."
Artists
WIRE
WIRE are the definitive post-punk group. Since their inception they've maintained a reputation for creating music that stretches the rock form whilst simultaneously editing it down to its essence. With their gift for crafting songs that perfectly balance experimentation and accessibility, WIRE were recently hailed by the Quietus as "one of the most consistent British bands of all time". Yet WIRE exhibit little inclination to look back or trade on past glories, rather they remain resolutely focused on producing music which is smart, vital and defiantly modern.
Mind Hive is the group's first newly recorded material since 2017's stellar Silver/Lead. That album garnered rave reviews ("Some of the best tunes they've done" – The Guardian) and career best sales. Yet, if Silver/Lead set the bar pretty high, Mind Hive seems to have no problem vaulting over it - – a supremely confident album featuring some of the band's most upbeat moments of recent years.
WIRE's back catalogue is of course studded with influential epoch defining works. Last year saw the reissue of their groundbreaking first three albums: Pink Flag, Chairs Missing and 154. These were voted amongst the top reissues of the year (Rolling Stone at no.10, Uncut at no.12 and Select at no.3). And now Mind Hive arrives at a time when WIRE are being cited as an influence by yet another generation of bands. They are also the subjects of a career spanning feature documentary called People in a Film due for release late 2020.
Quite how a group that has been operating for such a long period is still able to produce such exciting and essential work is difficult to understand. And yet here we are; Mind Hive is the most masterful 35 minutes of post-punk you will hear this year.