The Fault Line Tour
Ashe
Sat,
Apr 9
Doors:

8:30 pm
|
Show:

9:00 pm
Tickets: $30 ADV - $75 VIP2 - $105 VIP1
Ages 21 and Up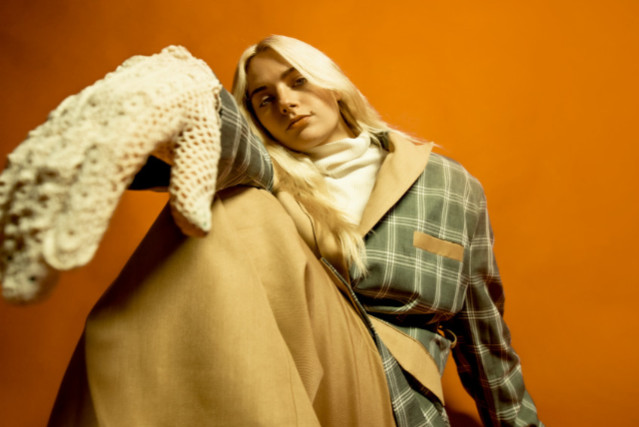 Another Planet Entertainment and The Independent are committed to producing safe events. Please review our most up-to-date COVID-19 policy requirements for entry on our Health & Safety page.
* Policy is subject to change

--

VIP Packages available here:
VIP1 : Ashe - Q&A Experience

VIP2: Ashe - First Entry / Merch Package

Ashe has partnered with PLUS1 so that a portion of proceeds goes to supporting Shatterproof and their work to end the devastation caused by the disease of addiction. www.plus1.org
Artists
Ashe.
On her full-length debut Ashlyn, L.A.-based singer/songwriter Ashe builds elaborate symphonies around her most intimate revelations, adorning her songs with elements of everything from orchestral pop to grandiose '70s rock to sublimely timeless piano balladry. Executive-produced by Ashe and Leroy "Big Taste" Clampitt, the album features her breakthrough single "Moral of the Story": a FINNEAS-produced hit that's surpassed 640 million streams to date, in addition to fueling a meteoric rise that includes amassing nearly a million Instagram followers and earning the admiration of legendary artists like Brian Wilson (one of Ashe's personal heroes). With its tremendous musical and emotional scope, Ashlyn arrives as a thrillingly raw yet radiant body of work, fully affirming Ashe as an artist of extraordinary vision and the ingenuity to see it through.

The follow-up to Moral of the Story Chapters 1 & 2, Ashlyn opens on "Till Forever Falls Apart," an epic duet with FINNEAS. On "I'm Fine," Ashe transforms her inner monologue into a near-operatic call-and-response speaking to the struggle in admitting your vulnerability. A Beatles-esque piece of baroque pop, "Me Without You" unfolds as an anthem of self-discovery, while "When I'm Older" examines our endless fascination with loves lost. And for the glorious bonus track, Ashe shares a reimagined version of "Moral of the Story" featuring pop superstar Niall Horan—an irresistible update that's brought the two renditions to 760 million combined global streams.

Raised in the Bay Area, the daughter of a construction worker and English teacher, Ashe started playing piano at age eight and writing her own songs at ten, soon expanding her palette by immersing herself in the music of Brian Wilson and Carole King. After studying at the prestigious Berklee College of Music in Boston, she spent a year in Nashville and then settled in L.A., promptly landing deal with Mom + Pop Music. Written in the aftermath of Ashe's divorce and released in early 2019, "Moral of the Story" quickly drew acclaim from major outlets like the New York Times (who noted that the song "seesaws between fragility and pomp"). Along with emerging as a triple-threat radio hit (peaking in the Top 10 at Alternative, Top 20 at Hot AC, and #21 at Pop), the ineffably charming and confessional track also picked up massive traction on TikTok, thanks in part to the buzz generated when Lizzo featured "Moral of the Story" on the platform.

In the making of her debut album, Ashe approached every aspect of the process with a newfound boldness she partly attributes to the smash success of "Moral of the Story." And with that greater confidence, she's gained the courage to push her songwriting even further. "Even though I was as honest and real as I could be on Ashlyn, I wouldn't be surprised if that honesty is tenfold on the next one," she says. "I feel like I've built a house with this album, and now I want to paint the walls and decorate and have people sleep over. It's like I've created a whole world, and now I get to live in it."