Vaccination Required
Neal Francis
Thu,
Jan 6
Doors:

7:30 pm
|
Show:

8:00 pm
Tickets: $20.00
Ages 21 and Up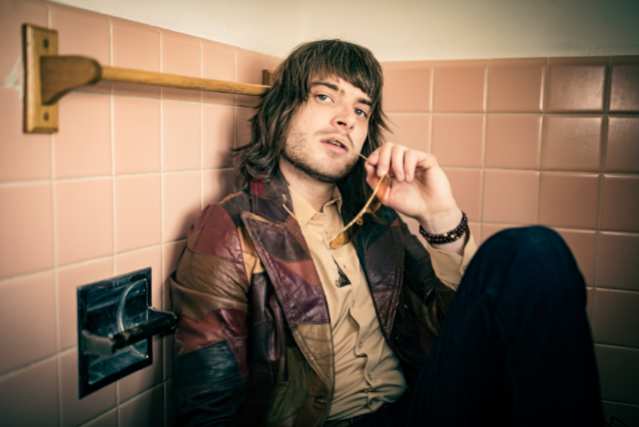 Another Planet Entertainment and The Independent are committed to producing safe events. The City and County of San Francisco has mandated all patrons attending events at The Independent are required to show proof of full vaccination (must be 2 weeks past final dose). Masks are also required. For more information, visit our Health & Safety page.
* Policy is subject to change
Artists
Neal Francis
On his new album In Plain Sight, Neal Francis offers up a body of work both strangely enchanted and painfully self-aware, unfolding in songs sparked from Greek myths and frenzied dreams and late-night drives in the depths of summer delirium. True to its charmed complexity, the singer/songwriter/pianist's second full-length came to life over the course of a tumultuous year spent living in a possibly haunted church in Chicago. The result: a portrait of profound upheaval and weary resilience, presented in a kaleidoscopic sound that's endlessly absorbing.

The follow-up to Francis's 2019 debut Changes—a New Orleans-R&B-leaning effort that landed on best-of-the-year lists from the likes of KCRW, KEXP, and The Current, and saw him hailed as "the reincarnation of Allen Toussaint" by BBC Radio 6—In Plain Sight was written and recorded almost entirely at the church, a now-defunct congregation called St. Peter's UCC. Despite not identifying as religious, Francis took a music-ministry job at the church in 2017 at the suggestion of a friend. After breaking up with his longtime girlfriend while on tour in fall 2019, he returned to his hometown and found himself with no place to stay, then headed to St. Peter's and asked to move into the parsonage. "I thought I'd only stay a few months but it turned into over a year, and I knew I had to do something to take advantage of this miraculous gift of a situation," he says.

Mixed by Grammy Award-winner Dave Fridmann (HAIM, Spoon, The Flaming Lips, Tame Impala), In Plain Sight finds Francis again joining forces with Changes producer and analog obsessive Sergio Rios (a guitarist/engineer known for his work with CeeLo Green and Alicia Keys). Like its predecessor, the album spotlights Francis's refined yet free-spirited performance on piano, an instrument he took up at the age of four. "From a very early age, I was playing late into the night in a very stream-of-consciousness kind of way," he says, naming everything from ragtime to gospel soul to The Who among his formative influences. With a prodigy-like gift for piano, Francis sat in with a dozen different blues acts in Chicago clubs as a teenager, and helmed a widely beloved instrumental funk band called The Heard before going solo. Along with earning lavish acclaim (including a glowing review from Bob Lefsetz, who declared: "THIS IS THE FUTURE OF THE MUSIC BUSINESS!"), Changes led to such triumphs as performing live on KCRW's "Morning Becomes Eclectic," sharing the stage with members of The Meters at the New Orleans Jazz & Heritage Festival, and touring with such acts as Lee Fields & The Expressions and Black Pumas.

Recorded entirely on tape with his bandmates Kellen Boersma (guitar), Mike Starr (bass), and Collin O'Brien (drums), In Plain Sight bears a lush and dreamlike quality, thanks in large part to Francis's restless experimentation with a stash of analog synths lent by his friends in his early days at the church. "My sleep schedule flipped and I'd stay up all night working on songs in this very feverish way," he says. "I just needed so badly to get completely lost in something." In a move partly inspired by Led Zeppelin's Houses of the Holy, In Plain Sight takes its title from a track Francis ended up scrapping from the album. "It's a song about my breakup and the circumstances that led to me living in the church, where I'm owning up to all my problems within my relationships and my sobriety," says Francis, whose first full-length chronicles his struggles with addiction. "It felt like the right title for this record, since so much of it is about coming to the understanding that I continue to suffer because of those problems. It's about acknowledging that and putting it out in the open in order to mitigate the suffering and try to work on it, instead of trying to hide everything."

The opulent opening track to In Plain Sight, "Alameda Apartments" makes for a majestic introduction to the album's unveiling of Francis's inner demons. "I started writing that song maybe six years ago, before I got sober," he says. "I was going through another breakup and getting kicked out of my place, and I had a nightmare about moving into an art-deco apartment that was haunted, where the walls were all shifting around." A prime showcase for Francis's piano work, "Alameda Apartments" simulates that dream state in its untethered melodies, luminous grooves, and lyrics that drift from despair to detached curiosity (e.g., "It remains to be seen if the ghosts are all right"). "The craziest thing is that I'd never encountered the name 'Alameda' in any time in my life prior to that dream," says Francis. "It's bizarre that I even remembered it, especially since you don't dream very often when you're getting fucked up."

On "Problems," In Plain Sight eases into a brighter and breezier mood, with Francis mining inspiration from early-'70s Sly & the Family Stone and the glistening soft rock of Mirage-era Fleetwood Mac. But in a stark contrast to the track's radiant synth and rapturous harmonies, "Problems" centers on Francis's exacting introspection. "It's about being half-in and half-out of a relationship, and how untenable that is," he says. "I wrote it at a time when I really couldn't maintain a relationship, because I had too many issues with myself that needed to be addressed."

Graced with a smoldering slide-guitar solo from the legendary Derek Trucks, "Can't Stop the Rain" arrives as the first unabashedly hopeful moment on In Plain Sight. "I wrote that with my buddy David Shaw, who came up with the refrain and this idea that even though life's going to throw all this shit at you, there's still so many things to be grateful for," says Francis. Propelled by the track's cascading piano lines and wildly soaring vocals, that refrain takes on an unlikely anthemic power as Francis shares a bit of gently expressed encouragement: "You can't stop the rain/It's always coming down/It's always gonna fall/But you're not gonna drown."

On the guitar-heavy and glorious "Prometheus," Francis nods to the Greek myth of the Titan god who stole fire from Mount Olympus and gave it to the humans. As punishment, Prometheus spent eternity chained to a rock as an eagle visited each day to peck out his liver—which then grew back overnight, only to be eaten again the following day in a neverending cycle of torment. "That song came from the lowest ebb of quarantine, when Chicago was literally on fire," Francis says. "It came to me while I was driving around all these abandoned streets in the middle of the night, and turned into a song about facing my problems with addiction and feeling like I'm chained to this set of compulsions." Threaded with plainspoken confession ("It's not in my nature to try to do better"), the track features a sprawling synth arrangement informed by the many hours Francis spent playing the St. Peter's pipe organ. "I call that section of the song 'The Pope,'" he says. "It's this grand, powerful entry that's sort of sinister, and then it just drops away."

By the end of his surreal and sometimes eerie experience of living at the church—"I'm convinced that the stairway leading to the choir loft where I used to practice is haunted," he notes—Francis had found his musicality undeniably elevated. "Because I was forced into this almost monastic existence and was alone so much of the time, I could play as often and as long as I wanted," he says. "I ended up becoming such a better pianist, a better writer, a better reader of music." Dedicated to a woman named Lil (the de facto leader of the St. Peter's congregation), In Plain Sight ultimately reveals the possibility of redemption and transformation even as your world falls apart.

"When I started the process of writing these songs, I was so emotionally out-of-sorts and really kind of hopeless that I'd be able to come up with anything," says Francis. "But then I sat down and started working, and embraced whatever inspiration came my way. Sometimes it felt like beating my head against a wall, but I tried to trust that it would lead somewhere. The whole thing was like a weird dream—this very strange time of terrible, wonderful isolation."
Kendra Morris
New York noir soul artist Kendra Morris recalls singers who straddled soul and rock during the early '70s, such as Ruth Copeland and Chaka Khan. Her taste was developed through a library heavy on late-60s and early-70s soul and funk as well as a love for the cinema scores of the same period. After touring with Motown Funk Brother Dennis Coffey and releasing a series of singles that she did with collaborator and bandmate Jeremy Page including "Concrete Waves," with the b-side remix by DJ Premier, Morris released the album Banshee followed by a covers album Mockingbird on Wax Poetics records.
Banshee and Mockingbird received much acclaim, a cult following and several film + tv placements. Title track "Banshee" was used prominently in the Showtime hit series Ray Donovan while her cover of Pink Floyd's "Shine On You Crazy Diamond" was featured in the trailer for major motion picture Dead Man Down starring Noomi Rapace and Colin Farrell. Around this time Kendra was awarded the Songwriters Hall Of Fame 'Holly Prize'.
2013 Morris worked on a side project band with friends Scarlett Johansson, Julia Haltigan and Holly Miranda. With Este Haim joining on drums and TV On The Radios' Dave Sitek producing.
Returning with 'Babble' in 2016 to positive reviews and more media placements she continued working on her catalogue as well began an added focus on her love of creating multimedia art and connecting it to her own sonic universe. Having been doing collage art and stop motion animation a handful of years for her own albums and videos she wound up in the directors chair and animating the 2018 music video "Bomb Thrown" for the popular hip hop supergroup Czarface / MF DOOM record 'Czarface Meets Metal Face' and soon following up with videos for other fellow musicians including Eli Paperboy Reed and UKs Skinshape.
Morris recently released music that includes features by Greg Nice of Nice & Smooth as well as DâM-FunK. She was featured on both Czarface Meets Metalface and Czarface Meets Ghostface albums and her song "If You Didn't Go' was heavily sampled on the Rapsody & J Cole song 'SoJourner' produced by 9th Wonder.
With more new material and collaborations on the way this 2020 a string of small tours, and directing more visual projects for herself and others; Kendra has a lot to look forward to.