Mondo Cozmo
Sat,
Jul 23
Doors:

8:30 pm
|
Show:

9:00 pm
Tickets: $20.00
Ages 21 and Up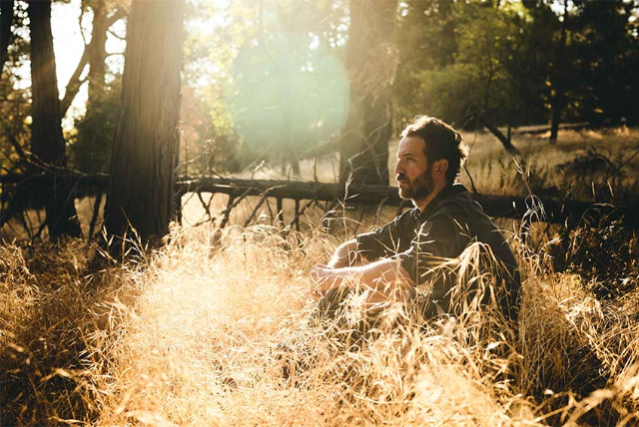 Another Planet Entertainment and The Independent are committed to producing safe events. Please review our most up-to-date COVID-19 policy requirements for entry on our Health & Safety page.
* Policy is subject to change
Artists
Mondo Cozmo
Mondo Cozmo's Josh Ostrander understands what happens when the heart cracks in two—and what to do next. That empathic ability drew him intrinsically to the Barbarian poets, a group of writers who gathered in San Francisco's Cafe Babar in the 1980s. Crammed into a tiny back room, poets like David Lerner would roar out their latest works amidst an equal flurry of riotous applause and smashed pint glasses. When Ostrander first came across Lerner's poetry, it was the energy, the fervor, and the passion that grabbed him. Reeling from loss in his family, mired in pandemic, and searching for hope, Ostrander connected immediately to the dedication in one of Lerner's books, knowing he'd found the title of his next album. This Is For the Barbarians (due April 8th via Last Gang Records) recognizes that death and life can be celebrated synchronically, pulling the darkness in to find the light inside, discovering grandeur in life's most intimate moments. "It's bright and funny, the human experience in a year of isolation," Ostrander says. "It's a slice of my liver and a piece of my heart. This is for the people going through darkness like I've been going through. Is anybody else out there hurting, or mad, or scared out of their mind? We're in this together."

Mondo Cozmo built up his audience—his tribe of Cozmo-nauts—through his first two records, songs that sit at some sublime and surreal convergence of folk poetry and acoustics, heady electronics, and anthemic rock hooks. His 2017 debut, Plastic Soul, earned loving reviews everywhere from Entertainment Weekly to The Guardian, catapulting Mondo Cozmo onto stages with the likes of Spoon and Muse. His sophomore record, 2019's New Medicine, amped up the punk urgency, thanks in part to collaborations with members of Black Rebel Motorcycle Club and guidance from the legendary Butch Vig.

But when it came time to tour that record, the pandemic canceled Ostrander's entire plans for the year, and the Philadelphia-born musician found himself moving from Los Angeles to the small town of Twin Peaks, California. And instead of bringing music to crowds around the world, he would regularly drive three hours to visit his beloved uncle. "He had a houseboat, and we would go out on the boat and listen to Bruce Springsteen and Bob Seger," Ostrander recalls fondly. Tragically, Ostrander's uncle was diagnosed with cancer, making those long drives and heartfelt visits prior to his passing all the more meaningful. "I was commuting back and forth, all those trips, trying to write songs, listening to instrumentals I was working on and trying to write lyrics," Ostrander adds.

From the opening roar and jangle of lead single "Feel Good" forward, it's clear that instead of focusing on suffering, Ostrander honed in on the love, connection, and beauty that surrounds it. Backed by cowbell, layered horns, and sampled shouts, Ostrander lets fly a blaring distorted guitar solo, inviting the listener to commune amongst the ruin. The explosive "Meant For Livin'" similarly feels like an anthem for those just scraping through the pandemic, the twitchy energy and wall of sound horns parting just enough for Ostrander to offer a simple plea: "Here's hoping that you get out alive." Album opener "Electrify My Love" similarly centers on hope for the post-pandemic world, pulling inspiration from OK Computer's mesh of electronic burble and guitar grind. And as Ostrander reaches a vibrant apex, he's joined by a choir of backing vocals, the world unifying. "I felt a need to check in on everyone, to hope the record finds them well," he says. "We all need a reset, to put that care first."

No artist has achieved that anthemic focus on empathy and uplift as well as Bruce Springsteen, and Ostrander slots the elegiac "Eyes of Love" proudly into that tradition. The song crests on rapturous waves of guitar and piano, Ostrander wishing he could tell off the gods for what they've done. In fact, not long after recording the track, The Boss himself mentioned in an interview that he'd started getting into Mondo Cozmo's first two albums. "Growing up, Springsteen was like gospel. It was unbelievable," Ostrander says. "I wrote him a letter about how I wasn't sure I was doing the right thing, but how much I appreciated him listening to the music, not expecting a response, but he wrote back. The boss was literally like, 'You're doing the right thing. Just keep doing it!'" As if that iconic connection weren't enough, another song on This Is For the Barbarians called for another letter to be written, this time to Bob Dylan.

"Dylan had been my very first concert as a kid, and I've always loved his music. So when I wrote 'Good Mornin' America' for this record, I just kept referencing him in the lyrics," Ostrander says. The jammed-to-the-gills track rides its marching beat through anxieties about the pandemic, the injustice of the murder of George Floyd, the January 6th insurrection, and other national wounds—Ostrander marveling at the irony that the people being offered "shelter from the storm" in this midst were the unjust. Whether it's Dylan, Radiohead, the Stone Roses, or Spiritualized, he draws inspiration from the things that he loves and makes it his own.

For an album threaded through by concerns of a darkening world and focused on the loss of a loved one, Ostrander's fervent love and the joy of music makes This Is For the Barbarians a revelatory, redemptive whirlwind, a mosaic of indie rock power. And as the album closes on the gospel sway of "Lord", the full weight of hope comes to bear. "I needed to close with that song. It's a joyful release, a celebration of life and moving on," Ostrander says. "That's how I want to remember life, that happiness is within our reach, even when the world feels broken."