KALW presents
Kiefer x Braxton Cook
Wed,
Oct 19
Doors:

7:30 pm
|
Show:

8:00 pm
Tickets: $25 ADV - $30 DOOR
Ages 21 and Up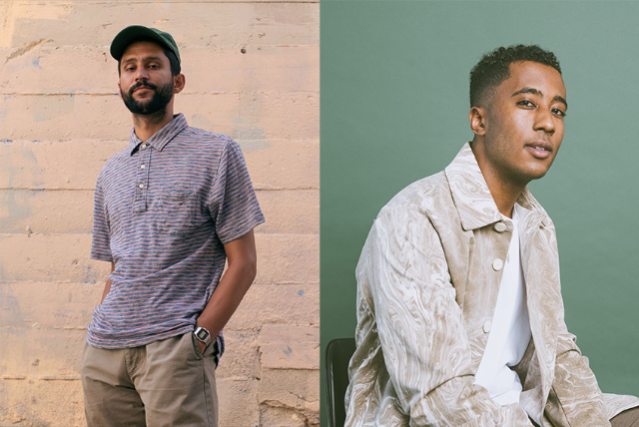 Another Planet Entertainment and The Independent are committed to producing safe events. Please review our most up-to-date COVID-19 policy requirements for entry on our Health & Safety page.
* Policy is subject to change
Artists
Kiefer
For Los Angeles artist Kiefer Shackelford, music has always been a personal endeavour. Over his career, the musician has been evolving a style inspired by jazz and other Black American music that's warm, approachable, and most importantly, "comes from an emotional place".

Whereas Kiefer's two albums and three EPs to date were crafted largely solo, with him playing keys and producing beats, his new album When There's Love Around is the first to feature a full band. With this rich accompaniment, there's a new sense of expressiveness to Kiefer's music.

When There's Love Around is an album of two halves. The first half is "about feeling small and insignificant and stressed," Kiefer says. "It's about things that cause me to worry, but at the end of the day, are probably unimportant from a larger cosmic perspective."

On 'i remember this picture', 'curly' and 'crybaby', Kiefer reflects on his childhood and youth: the nostalgia of looking through old childhood pictures, being an emotional kid in school, and feeling self-conscious about his appearance. He says about 'curly', "When I grew up, I thought I looked weird. I had curly hair and brown skin. Now I like my curly hair and complexion. This song is my swag!"

The album's second half is more reflective and spiritual, its cathartic mood occasioned by the loss of Kiefer's beloved grandmother. While grief and loss are main themes, the tone is still largely positive – Kiefer describes himself as an optimist. He wanted to express the intense emotion of "missing someone, wishing them well beyond life on Earth", and knowing that life can be beautiful and vast as well as painful. Four of the songs on the album's second half are dedicated to his grandmother, followed by the title track – a Crusaders cover that offers a sweet reminder to live in the moment and appreciate the love around us – and closing with the blissful 'i love my friends', a song recorded on Kiefer's birthday about the joys of friendship.

To help realize his vision, Kiefer assembled a band of his favorite musicians, including DJ Harrison, Andy McCauley, Josh Johnson, Will Logan, Sam Wilkes and other jazz luminaries. They laid the album down in three sets of sessions over 2020, including one stint at Jazzy Jeff's studio after the DJ invited Kiefer to record there. Several songs were recorded in one or two takes, with any mistakes left in, true to Kiefer's preference for music that feels spontaneous and from the heart. Kiefer has long performed with a live band, and found the setup suited the communal spirit he was striving for on this album: "I find something about the Herculean type of jazz performer really alienating. I want to celebrate human connection," he explains.

The album's two halves are united by the question of identity. Kiefer says: "I'm asking who I am, what my past means, what loss means, what my spirituality is. And in the midst of all of that, in every song, there is a theme of love. Even if it seems mundane or weird, we are perpetually living in a moment that is special and divine."
Braxton Cook
Braxton Cook is an Emmy Award Winning Artist and one of this generation's most exciting emerging voices in the Jazz world. Braxton grew up in Silver Spring, Maryland. In 2013, Braxton was selected as a semi-finalist in the Thelonious Monk International Jazz Saxophone Competition. In 2015, he graduated from The Juilliard School where he studied Jazz Composition. While a student at Juilliard, Braxton toured with Grammy Award-nominated trumpeter Christian Scott and became a long-term member in Christian's band honing his skills on the road. He has also toured and performed with Christian McBride Big Band, Jon Batiste and Marquis Hill among others. In 2017, Fader Magazine named Braxton a "Jazz Marvel" and "Jazz Prodigy." And shortly after, Braxton was listed as Top Five Jazz Artist to Watch (alongside Robert Glasper, Kamasi Washington, Butcher Brown, and Kris Bowers) in the 2018 June Issue of Ebony Magazine. Braxton has released five projects: his debut EP Sketch (2014), Braxton Cook Meets Butcher Brown (2015), Somewhere in Between (2017), No Doubt (2018), and Fire Signs (2020). Braxton currently resides in Los Angeles, CA with his wife and son.