¿Quién Trae Las Cornetas? World Tour
Rawayana
Sun,
Nov 5
Doors:

7:30 pm
|
Show:

8:00 pm
Tickets: $25 ADV - $30 DOOR
Ages 21 and Up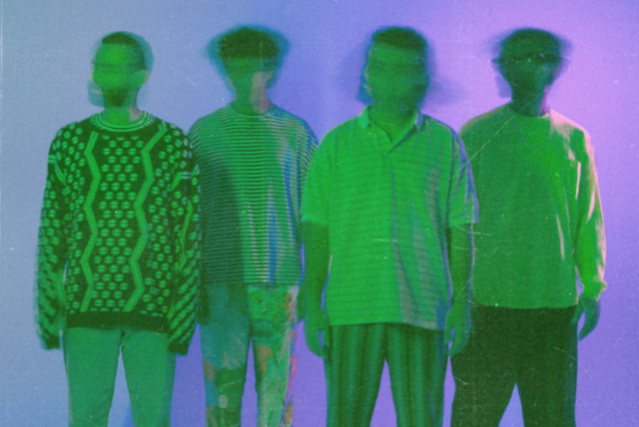 Artists
Rawayana
Originating from Venezuela, RAWAYANA has become one Latin America's most exciting acts with their high-powered live show and their distinctive fusion of reggae, funk, soul, rock, and Caribbean rhythms.
To date, Rawayana has released four studio albums: Licencia Para Ser Libre (2011), Rawayanaland (2013). Trippy Caribbean (2016) and Cuando Los Acéfalos Predominan (2021). The band scored a nomination for Best New Artist at the 18th Annual Latin GRAMMY Awards after the release of their third album Trippy Caribbean. They've also have had several impactful collaborations with industry powerhouses such as Danny Ocean, Natalia Lafourcade, Los Amigos Invisibles, Cultura Profetica, Alvaro Diaz, Elena Rose, Akapella and more.
In 2022, Rawayana continued to tour internationally in support of their latest critically acclaimed album, Cuando Los Acéfalos Predominan, performing at major festivals such as Lollapalooza (US & Chile), III Points, and Pineapple Ball in addition to headlining shows in North America, Latin America, Europe, and Tel Aviv.
So far in 2023, Rawayana has kicked off the next phase of their career with the release of several new singles, "Binikini" (feat. Danny Ocean), and "Dame Un Break". Both releases have become the fastest growing singles of their career thus far, and will be followed by a string of new single releases ahead of the release of their new album, which is slated for release in Q3 of 2023.
As a prolific touring band, Rawayana is gearing up to support their new music with touring and festival stops in Latin America, North America (over 30 cities in Q4), and Europe throughout 2023 and 2024.
RAWAYANA es una banda nominada al Latin Grammy compuesta por vocalista-guitarrista Alberto "Beto" Montenegro, bajista Antonio "Tony" Casas, baterista Andrés "Fofo" Story y guitarrista Alejandro "Abeja" Abeijón.
Originarios de Venezuela, se han convertido en uno de las bandas más emocionantes de Latinoamérica con su espectáculo en vivo de gran energia y su distintiva fusión de reggae, funk, soul, rock y ritmos caribeños.
Rawayana ha lanzado cuatro álbumes de estudio: Licencia Para Ser Libre (2011), Rawayanaland (2013). Trippy Caribbean (2016) y Cuando Los Acéfalos Predominan (2021). La banda obtuvo una nominación a Mejor Artista Nuevo en los Latin GRAMMY's después del lanzamiento de su tercer álbum Trippy Caribbean. También han tenido varias colaboraciones impactantes con Natalia Lafourcade, Los Amigos Invisibles, Cultura Profetica, Alvaro Diaz, Elena Rose, Akapella y más.
En 2022, Rawayana continuó su gira internacional en apoyo de su último álbum aclamado por la crítica, Cuando Los Acéfalos Predominan, actuando en importantes festivales como Lollapalooza, III Points, y Pineapple Ball, además de giras por USA, Canada, Latinoamérica, Europa y Tel Aviv.
En lo que va de 2023, Rawayana ha iniciado la siguiente fase de su carrera con el lanzamiento de varios sencillos nuevos, "Binikini" (con Danny Ocean) y "Dame Un Break". Ambos lanzamientos se han convertido en los sencillso de más rápido crecimiento de su carrera, y serán seguidos por una serie de nuevos lanzamientos de sencillos antes del lanzamiento de su nuevo álbum, cuyo lanzamiento está programado para el tercer trimestre de 2023.
Como una banda en vivo prolífica, Rawayana se está preparando para apoyar su nueva música con giras y paradas en festivales en América Latina, América del Norte (más de 30 ciudades en el cuarto trimestre) y Europa durante 2023 y 2024.
Sabino
SABINO are
Sergio Sabino
(vocals),
Ricardo Fernandes
(guitars),
Sergio Ramos
(drums) and
Nuno Correia
(bass). Four long time friends with crossing paths along their intensive musical careers who found themselves in a common ground, longing to make a fresh rock sound.
The band's work captures the members musical passion, reflecting their vast musical influences from the last decades, sending the listener on a journey through different sceneries.