Moontricks
Fri,
Jan 19
Doors:

8:30 pm
|
Show:

9:00 pm
Tickets: $20 ADV - $25 DOOR
Ages 21 and Up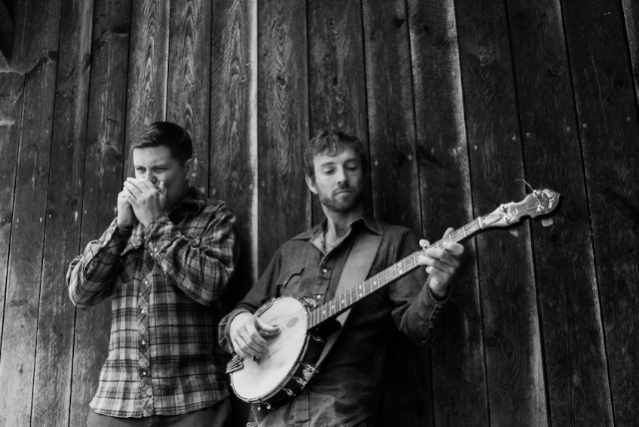 Artists
Moontricks
Based in the rustic Kootenay mountains of Western Canada, Nathan Gurley and Sean Rodman of nationally renowned electro-folk duo Moontricks draw inspiration from the ongoing cycles of the natural world. Both volatile and constant—like nature's best offerings—the band finds solace and beauty in the fusion of seemingly disparate elements. There's a kind of technicolor campfire quality to their uniquely hybrid sound: Each track is steeped in tradition and polished with a futuristic sheen, mixing organic folk, roots rock, and old-time blues with modern electronic production. Since its initial release, the band's breakout hit "Home" has reached over 5 million streaming plays, and their original tracks have been licensed for a wide range of television networks, including Netflix and Fox Sports. With the release of their debut full-length album Currents, the duo reveals an ever-evolving, cohesive blend of introspective writing, soulful, gritty blues, boot-stomping basslines, and intricate electronic arrangements.
Gurley and Rodman first connected at a music festival in rural BC, then collaborated on a series of rhythmic, instrumental soundscapes that eventually developed into their signature electro-folk sound. After dropping their debut single "Home" in 2013, they joined international tours and festivals in Australia, Costa Rica, and across the USA, gaining a loyal following for their dynamic live shows, which feature a rotating assortment of guitar, keys, banjo, and vocals accented with original electronic elements. Now with their debut album Currents released September 09, 2022 via Westwood Recordings, Moontricks honor the steadfast cycles of nature that carry the world forward, despite the chaos around and inside us. "The solace found in reaching past our personal confines into the vastness beyond them is something we return to again and again—in nature and in our music," says lead singer and songwriter Rodman. Gurley, who focuses on production, views the album as a series of paths leading into unknown territory. Vast, intimate, and dazzling, Currents is an album about settling into feeling comfortably lost, and being okay with not knowing it all. It's about finding joy and inspiration in the act of seeking.