Hawthorne Rides Again
Mayer Hawthorne
Tue,
Feb 13
Doors:

7:30 pm
|
Show:

8:00 pm
Tickets: $30 ADV - $35 DOOR - $105 VIP
Ages 21 and Up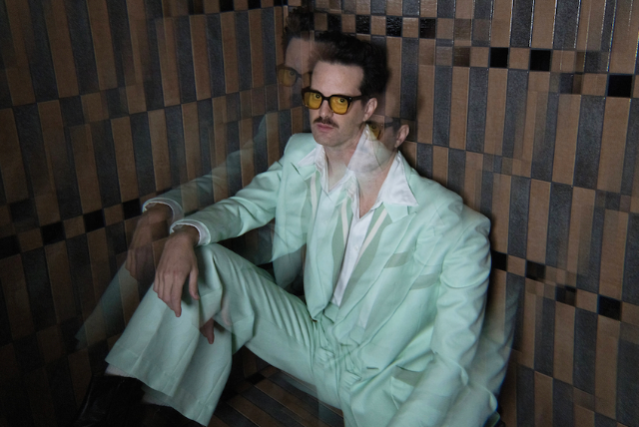 Mayer Hawthorne VIP Experience Includes:
- One general admission ticket
- Access to soundcheck with Mayer Hawthorne
- Meet & Greet with Mayer Hawthorne with photo opportunity
- One signed 8x10 photo
- One exclusive disposable Mayer Hawthorne camera
- One commemorative VIP laminate
- Pre-show merchandise shopping opportunity before venue opens to the public
- Priority entry into the venue

--

Purchasers will receive an email from StagePilot approximately 3-5 days before the performance date with instructions regarding the fulfillment of the VIP package items and additional details regarding day of show information. All VIP packages are NON-TRANSFERABLE; NO WILL CALL NAME CHANGES WILL BE PERMITTED UNDER ANY CIRCUMSTANCES. Non-VIP package purchasers will not be allowed into any VIP activities or into the venue early. VIP package purchasers may be required to arrive at least 3-4 hours before show time. All pre-show programs and times may vary date-to-date and are subject to modification at any time for any reason. At StagePilot's discretion, VIP package merchandise will either be shipped directly to the address provided at purchase (alternate shipping addresses are not permitted) or available for pick-up the night of the show. If shipped, delivery of such merchandise may occur after the event date. Merchandise is not needed for entry to the show. By purchasing a VIP package, you will not gain or be authorized access into any venue specific VIP or backstage areas. No parental escorts without their own package purchased will be permitted. Health and safety restrictions may change from time of purchase to the show date. We will confirm any restrictions closer to the event date. By purchasing this package, you are consenting to receive emails, phone calls and SMS/text messages from StagePilot containing important information for your experience.
Artists
Mayer Hawthorne
Mayer Hawthorne cut his teeth in his hometown of Ann Arbor, Michigan, where he started making beats and DJing at the height of Detroit hip-hop. Since his debut heart-shaped single, Just Ain't Gonna Work Out, dropped via Stones Throw in 2008, Hawthorne has released four LPs, raking in accolades from esteemed publications like GQ, Vanity Fair, New York Times Magazine, Playboy, and Rolling Stone. From NPR's proclamation of his imminent stardom to BBC Music's endorsement of his authentic soul, his artistry has captured the hearts of critics and fans alike. With appearances on Conan, Letterman, Kimmel, The Today Show, and beyond, Hawthorne's cultural impact is undeniable.
Your favorite artist's favorite artist, Hawthorne opened for Amy Winehouse on her tragic final tour and served as direct support for Bruno Mars twice. He crafted modern yacht rock jams with Pharrell poolside in Miami and John Mayer called his debut the "album of the year" on Twitter. His songs have soundtracked episodes of HBO's Girls, the end credits of the final episode of Ugly Betty, and is the only non-Kanye song in the famed Spike Jonze directed short film, We Were Once A Fairytale. Hawthorne has written and produced the lion's share of his catalog, and apart from his solo work, he collaborates with producer Jake One on their boogie funk super-group, Tuxedo, which is now three albums and multiple world tours deep.
After the release of his last album Man About Town on Vagrant Records in 2016, Hawthorne launched the next phase of his career as a producer and writer for fellow artists. Recent credits include Jordan Ward's single "Lil Baby Crush" released through Interscope Records,"Truth or Dare" by Chika featuring Freddie Gibbs, and most notably "Options featuring JID" from Doja Cat's double platinum album Planet Her, which earned him another Grammy nomination. When the pandemic struck, Hawthorne took to YouTube, where he started the "Wine & Vinyl Hour" live streaming series, spinning rare records for his global community of viewers and reaching them in the most intimate of settings; at home.
Hawthorne's insane personal vinyl collection and party rocking experience make him the go-to DJ for celebs like Kendall Jenner and Kourtney Kardashian as well as brands like Levis, GQ and Seth Rogan's Houseplant. Though he's lived in Los Angeles for over a decade, Hawthorne has not forgotten his blue collar roots. His photo hangs on the wall at Lafayette Coney Island in Detroit, and he performed for over 100,000 people at the Big House in Ann Arbor in the middle of heavy snowfall during the 2014 NHL Winter Classic. While Hawthorne got his start making hip-hop and neo-soul, his aesthetic sensibilities balloon beyond any genre parameters, and beyond music itself. Anyone who remembers that early heart-shaped seven-inch, and Hawthorne's Grammy-nominated How Do You Do album packaging knows he's attuned to design. (A look at his renovated Los Feliz bungalow says as much.)
This summer, Hawthorne debuted "The Pool," a swirling, smoke-filled slapper that guides the listener towards transcendence. Written and produced by Hawthorne, this song is where rebelliousness and carefree living intertwine, inviting you to embrace the thrill of psychedelic adventures. "I wanted this song to feel dangerous. Like you're screaming down a hot desert road on a Harley, high on mushrooms and you might lose control."