Noise Pop Festival 2020
The Greyboy Allstars
Thu,
Feb 27
Doors:

8:30 pm
|
Show:

9:00 pm
Tickets: $30.00
Ages 21 and Up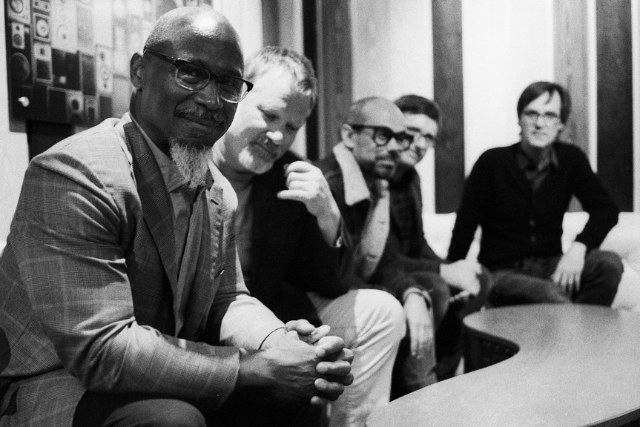 Artists
The Greyboy Allstars
Seminal boogaloo revivalists The Greyboy Allstars are celebrating their 25th year together. Saxophonist Karl Denson, guitarist Elgin Park, keyboardist Robert Walter, bassist Chris Stilwell and drummer Aaron Redfield are some of the most revered players on the neo-modern funk and jam scenes. Initially formed as the backing band for rare groove luminary DJ Greyboy at the release party for his groundbreaking 1994 album, 'Freestylin', GBA quickly became a long term project with a string of critically acclaimed albums and world tours. Their unique sound was captured on recordings like West Coast Boogaloo, A Town Called Earth and What Happened To Television. The Greyboy Allstars' success has served as a platform for the group's individual members to launch highly successful and substantially diverse solo careers. Saxophonist Karl Denson fronts his own touring juggernaut Karl Denson's Tiny Universe, but also serves as the tenor saxophonist in The Rolling Stones. Organ and synth master Robert Walter leads his own band, 20th Congress and is a member of Phish bassist Mike Gordon's band. Guitarist/composer Elgin Park (aka Michael Andrews) is among the most in-demand Hollywood composers, scoring films and television shows including 'Donnie Darko,' 'Freaks and Geeks,' 'Walk Hard: The Dewey Cox Story', 'Bridesmaids' and 'Daddy's Home'. Bassist Chris Stillwell and drummer Aaron Redfield are one of the most sought after rhythm sections in any genre with a steady flow of high profile session and touring work.
Secret Sidewalk
Utilizing a layered, atmospheric approach to beat craftsmanship and jazz improvisation, San Francisco Bay Area quartet Secret Sidewalk has armed themselves with a multitude of talented musicians and musical tools to build a compelling and distinct sound of their own. Founded in 2010, Secret Sidewalk is comprised of a close-knit group of musicians, all born and raised in the Bay Area, yet at the same time deriving from vastly different backgrounds and crafts.
The group is comprised of inveterate jazz, hip hop, and experimental music practitioners that are well-versed in taking their listeners on a journey. Some of the group's past shows include playing at the inaugural MUTEK San Francisco, Hiero Day, Low End Theory (Los Angeles and San Francisco), SXSW, and "Smart Bomb," the most forward-thinking live and electronic showcase in the Bay Area - a monthly event founded by the band in 2012.
After the band's highly sought after 45 and various limited run cassettes, Secret Sidewalk has released its first full length LP in 2019.
Alex Abalos- Serge Modular, Mpc
MIke Boo- Turntable
Mike Reed- Drums, Electronics
Marcus Stephens- Woodwinds, Electronics