Noise Pop Festival 2020
Bag Raiders
Fri,
Feb 28
Doors:

8:30 pm
|
Show:

9:00 pm
Tickets: $23 ADV - $25 DOOR
Ages 21 and Up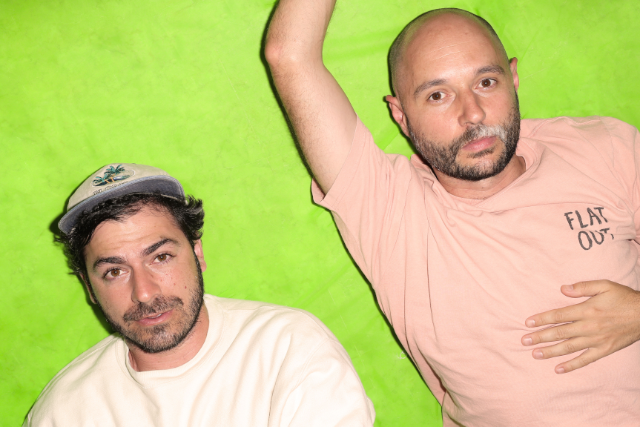 Artists
Bag Raiders
After three single releases and the completion of a sold out national tour across August, Bag Raiders (Jack Glass and Chris Stracey) unveil their long-awaited, sophomore album Horizons, out via Island Records Australia. Conceived, written and recorded all over the globe, Horizons features a stunning cast of Australian collaborators including Mickey Kojak, Panama, Tora and The Kite String Tangle.

The 12-track offering documents the journey Bag Raiders have been on since the release of their ARIA nominated Top 10 self-titled debut album in 2010. Culminating in a feast of electro-pop/house tunes, balancing electronic structures with their roots in live instrumentation, their new LP harnesses the beatific production the duo have built their name on, alongside a newfound introspective maturity.

"Faraway" opens the record, an instant hook in the invigorating production world the album holds with skipping beats beneath warm vocals and sounds recorded across the globe. Tales of longing in "I Need You" invite glimpses of acoustic guitar and layered harmonies before Panama steps into the spotlight on latest single "How Long", for an ode to waiting love stemmed from an epic modular synth jam in their LA home. Their next seismic single, "Wild At Heart" feat. Mikey Kojak comes forth, juicing up the album's domino of good vibes with its own explosive energy.

"Back to Myself" feat. Tora, a shiny new feature track from Horizons, crashes into shimmying percussion work destined to keep the body moving, followed by the other-worldly sonics of "Medicine" as a round of sinister bass lines and words of lovesickness fuel a state of melancholic euphoria. "Lazy" wisps in, fusing ephemeral designs and interjecting bass hits to keep the movement strong in a tribute to lover's haze. 2019's debut single "Lightning" returns next, pulling their signature euphoric production with new levels of emotion seen throughout the full-length release to life by vocals from The Kite String Tangle.

The 70s yacht rock-inspired "I'll Be Loving You" dips into a new realm of R&B and electronica that will have you swooning. An appearance of 2016's lush "Breakdown" follows, a paradox of popping sonics and uplifting beats matched with words of loss that lead into the alluring textures of "Anchor". The retrospective "In This Life" signs off, easing to close an exuberant tracklist that celebrates freedom, life, love and excitement for new creations and experiences on the horizon.

Bag Raiders say on the album: "A 'Horizon' represents a future, a possibility. Tomorrow will always be tomorrow. Making this album has been a journey for us, a long one. It's been conceived, written and recorded all over the world, through our travels. Horizons is representative of a journey, a constant journey maybe, because the Horizon is something that you can't ever really reach, because the closer you get to it, the further away it gets from you. It's something elusive."

Bag Raiders recently wrapped up their sold out national Horizons album tour featuring a stunning new audiovisual live show and selling over 3500 tickets nationwide. Crowds experienced a specially curated set including never-before-heard songs exclusive to the album, alongside the band's back catalogue of worldwide hits and guest appearances from Mickey Kojak and Panama. Up next, the live show will be taken on tour once again across Australiasia and beyond including festival highlights at Beyond The Valley, Japan's Snow Machine and Fiji's Your Paradise. Earlier this year, Bag Raiders released the first slice of Horizons in singles "Lightning" feat. The Kite String Tangle, "Wild At Heart" feat. Mickey Kojak and "How Long" feat. Panama, which have collectively clocked over 2 million streams on Spotify and support from triple j, Apple Music, Amazon Music and more. Over the past decade, the pair have built a reputation for mammoth dance releases that keep the world moving with them. Between club stardom to world tours and festival slots, together they have achieved a total x32 platinum records, x7 gold records and over 385 million online streams across their collection, which includes the widely-loved "Way Back Home", gold-certified "Sunlight", and triple-platinum, runaway meme phenomenon and global anthem "Shooting Stars".

Bag Raiders are ready to deliver their second full-length release to adoring and loyal fans worldwide, extending a collection of undeniable classics each painting pure joy in sound. Don't miss the chance to catch the thrilling body of work live across the summer both at home and abroad.