Vaccination Required - Rescheduled From 3/14/20
VÉRITÉ
Sun,
Oct 24
Doors:

7:30 pm
|
Show:

8:00 pm
Tickets: $17 ADV - $20 DOOR
Ages 21 and Up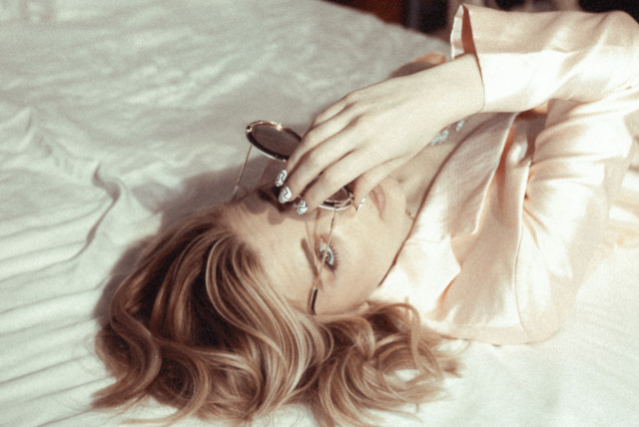 VIP Meet & Greet tickets available here.

---

Another Planet Entertainment and The Independent are committed to producing safe events. The City and County of San Francisco has mandated all patrons attending events at The Independent on or after 9/15 are required to show proof of full vaccination (must be 2 weeks past final dose). Masks are also required. For more information, visit our Health & Safety page.

* Policy is subject to change

---

In response to health and safety concerns, Vérité at The Independent originally scheduled for March 14, 2020 is rescheduled to October 24, 2021.
All tickets purchased for the originally scheduled date will be honored at the new date. Should you be unable to attend the new date, please return to the point of purchase no later than September 15, 2021 to request a refund.
Please check our website,
theindependentsf.com
, for updates on the status of this show. For any questions, please reach out to us at
info@theindependentsf.com
.
We thank you for your understanding and we look forward to seeing you at the show!
Artists
VÉRITÉ
It's been nearly two years since Kelsey Byrne released her debut album Somewhere In Between, and things have changed for her.
"I feel like I'm a completely different person existing differently in the world since I made and released LP1," says the 28-year-old singer who goes by Vérité.
Following the release of her 2017 LP Somewhere In Between, Vérité has become the definition of thriving in the new music industry as an independent artist. Since her project began, Vérité has garnered 250M+ streams across all platforms with 1.4+ monthly listeners. Her debut album has over 50M streams, while her cover of The 1975's "Somebody Else" has been streamed 111M times.
For her next chapter, she took everything she learned crafting her debut and expanded her palette and range. Although she's been bi-coastal, splitting time between New York and Los Angeles, Vérité was drawn to Nashville where she found herself inspired by new collaborators. The musician dug deep and unboxed her writing process.
"Gone," Vérité's first single in two years, was the fruition of her first trip to Nashville. Co-written and produced by singer-songwriter Madi Diaz and Konrad Snyder, the song reintroduces the musician, capturing the devastating effects of something ending. Carried by haunting crescendos and Vérité's powerhouse vocals, the track sees the singer pleading for time to stand still for a little while longer before her world turns upside down. "So leave the clothes and mess we made up all on the floor/Cause when we put them on we're not in love anymore," she belts.
On a personal level, Vérité recalls various relationships ending, but she believes the sentiment can really apply to any situation that's final. "You're sitting in bed with someone and everything is a mess around you, all your clothes are on the floor, everything is fucked up and you know the second you get up and put your clothes on, it's over," she explains. With "Gone," Vérité wanted to capture that in a wave of emotion. "Every time that's happened to me – and I've had it happen many times in my life – it feels so big and transformative but at the same time, when you look back, it's such a small blip on the radar," she says of the lyrics.
"Gone" speaks to a larger theme she'll be focusing on with her sophomore album: capturing the nuance of being in a relationship that isn't romanticized or idealized. So, it's fitting that this single is the first taste of a forthcoming album Vérité has coming down the pipeline. And fans will find it's different than her first. For one, Somewhere In Between captured the singer at a time when she was battling numbness and depression; the process of making it was isolating.
This time around, she's found collaborators that feel like family, and her follow-up focuses on how to navigate love and the human experience, while pushing herself emotionally, lyrically and musically and visually into a place she didn't necessarily approach on her debut. She also came to the realization when she began making this album that her independent project was sustainable. There was a sense of freedom that came with this process where Vérité could write without pressure, experiment and take a step back from the hustle and grind for a moment. Space and time really allowed her to push herself because she had it for the first time.
Now, Vérité's chasing a bigger feeling, and she's not settling anytime soon.