Midtown Social
Fri,
Mar 6
Doors:

8:30 pm
|
Show:

9:00 pm
Tickets: $20.00
Ages 21 and Up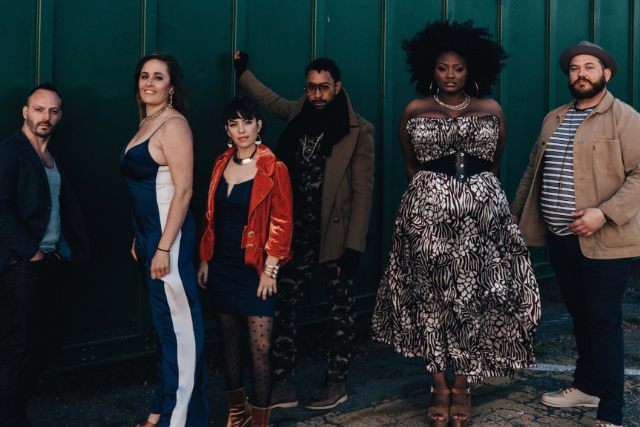 Artists
Midtown Social
In a city that thrives on its diversity, sun-soaked California soul band Midtown Social unites a fractured San Francisco undergoing swells of monumental change with an uplifting and outright funky new full-length studio album, Fantastic Colors, due out nationwide on Valentine's Day 2020. Midtown Social is of the fabric of San Francisco with its members representing the wide swathes of what makes the city so extraordinary. For its latest studio recording co-produced by Jeff Kolhede (Money Mark, Alphabet Rockers), Midtown Social writes a love letter to its hometown amid a perilous time when reverence is essential for collective healing. Drastic income disparity, sky-rocketing rents, profound homelessness, acute drug abuse, among other critical issues, are rendering the city unrecognizable. On Fantastic Colors, Midtown Social offers a compassionate reflection of its true love for San Francisco.
A collection of 12 original songs, vocalists Kisura Nyoto and Aaron Joseph speak truths on Fantastic Colors to the empowerment that arises from bringing together communities through inclusivity, authenticity, and acceptance. With the band's unflinching pocket groove of Richard "RJ" Julia (drums), Sarah Beth (bass), Adam Rubinger (percussion) along with backing vocalist Whitney Moses as its foundation, Nyoto and Joseph deliver glass-shattering vocal performances intermixed with a sultry, chic R&B aesthetic on Fantastic Colors.
The breakout title track "Fantastic Colors" – has friendship at the heart of an exploration down San Francisco's city streets. A joyous snapshot of friends simply walking together discovering the intricacies of various neighborhoods, "Fantastic Colors" is a lesson in the overwhelming submission to the moment. Floating around the city with a close friend – which are increasingly more difficult to find – welcomes a state of euphoria. "Fantastic Colors" is an ode to the fundamental role friends play while struggling to survive while facing the ever-increasing pressures of living in San Francisco.
A writing collaboration between drummer Julia, Nyoto and Joseph, "Candlelit" is a song of hope inspired by one of downtown SF's most dire intersections at 6th Street & Natoma Street where Julia has resided for the past decade. Its lyrics ignite a message of encouragement to help fellow neighbors who are down on their luck and build towards a better future for generations to come. On the chorus, Midtown Social jointly sings the poignant line with GRAMMY Award-nominated Alphabet Rockers, "We are all one people, different from the last, working toward our future, to build a better past." Nyoto channels "The Queen of Soul" Aretha Franklin for a truly standout vocal performance on "Candelit."
"Savoir Faire" calls out contemporary culture's obsession with technology and its overuse of smartphones and computers in social situations. An '80s rock-synth vibe gets an update from Midtown Social's soaring strings and programmed keyboards while Joseph advocates for club-goers to put down their phones and get up on the dance floor.
Nyoto digs in with a sassy and downright seductive telling of what it's like picking up a guy who's playing hard to get on "Play Your Game." When one's intentions and interests are disguised, Nyoto has no hesitation playing the game to allure a man.
Whether sharing the stage with Janelle Monáe or Kehlani, Midtown Social presents their electrifying live show at venerable venues and music festivals across the country. Recent shows have included standout performances at the iconic Stern Grove Festival, High Sierra Music Festival, August Hall, Bimbo's 365 Club, Paramount Theatre (Oakland), and many others. In celebration of the national release of full length album "Fantastic Colors," Midtown Social will be coming to their favorite San Francisco venue on Friday, March 6th to celebrate.