Two Nights!
Jan Blomqvist & Band
Postponed - New Date TBA
Tickets: $25.00
Ages 21 and Up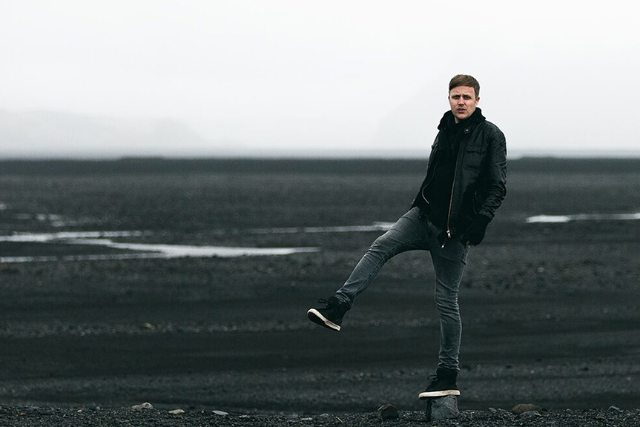 In response to health and safety concerns, Jan Blomqvist & Band at The Independent on September 10 & 11, 2020 is postponed. Please note these shows were originally scheduled for March 19 & 20, 2020. We are actively working to reschedule these shows. Please hold on to your tickets as all tickets will be honored at the rescheduled dates.
Please check our website,
theindependentsf.com
, for updates on the status of these shows. For any questions, please reach out to us at
info@theindependentsf.com
.
Stay healthy and we look forward to bringing back the music soon!
Artists
Jan Blomqvist
Jan Blomqvist, born in the 80s is a Berlin-based solo-artist and bandleader. He and his band is into dancy electronica and clubsoul.
As a kid Jan sang 24 hrs a day. His parents approved and bought him his first guitar. Just as he had learned to play like Keith Richards, he realized he'd rather be like Mick Jagger. He founded his first band in a little village in northern Germany.
Then comes Punk: "musically rather destructive, but more or less character-building." The first money earned was spent on an amp. The school band didn't want him as a member. Their music was shitty anyway. At the age of 21, being an aerospace technology student, he gets acquainted with techno. DJs. It dawns on him that music could be a profession. "Being a teacher is riskier if you don't like to get up in the mornings."
In the daytime, he sleeps. At night, he constructs his tracks for hours on end. He earns money as a bartender at weekend club and spends it on 'educational trips': Radiohead open-air concerts, Bar25, After Hours. Someday it'll work: "to shatter the boredom in the clubs, to bring a concert feel to their dance floors, with simple vocals and minimal beats. Rock 'n' Roll in the club. Everything kept simple with finesse en detail."
In 2011, a gig at fusion festival in front of 3000 people, releases on the Dantze and Stil vor Talent. "The more the merrier." In 2012 a rooftop concert at weekend club; the YouTube clip is going to be seen by millions. 350 gigs in three years. Jan remembers them all: New York, LA, San Francisco, Moscow, Paris, Istanbul, Rome, Mexico City, Mumbai, Bangkok, Singapore, Melbourne, Sydney,
Brussels, Amsterdam, Athens, Budapest, Beirut, Amman, Cairo, Bucharest, Warsaw, Zurich, Vienna, London… For his first album "Remote Control" (Release 2016) he took as much time as it was needed. He loves half beats but hates half measures. For him, being in the studio means to draw from his experience playing live
Solo artist and bandleader Jan Blomqvist's orchestra: Christian Dammann, drummer. Felix Lehman, pianist. Ryan Mathiesen, lyricist. "To turn the incomplete into character sounds: emotional, honest, authentic, bass-dominated, two-toney, rarely in text book fashion. Because it's the minimally sloping sound that gives you goose pumps."