Rescheduled From 1/14/2022
Fruition
Fri,
Aug 26
Doors:

8:30 pm
|
Show:

9:00 pm
Tickets: $16 ADV - $18 DOOR
Ages 21 and Up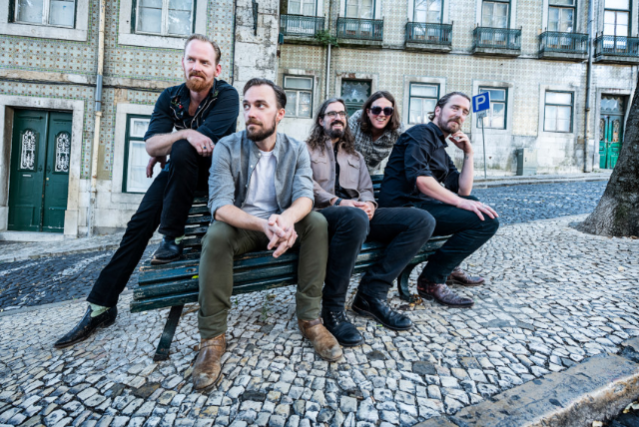 Another Planet Entertainment and The Independent are committed to producing safe events. Please review our most up-to-date COVID-19 policy requirements for entry on our Health & Safety page.
* Policy is subject to change
--

In response to health and safety concerns, Fruition at The Independent on January 14, 2022 has been rescheduled to Friday, August 26, 2022. Please note this show was originally scheduled for April 30, 2020, subsequently rescheduled to August 14, 2020 and finally January 14, 2022.

All tickets purchased for previously scheduled dates will be honored at the new date in August 2022. Should you be unable to attend the new date, please return to the point of purchase no later than February 20, 2022 to request a refund.

Please check our website, theindependentsf.com, for updates on the status of this show. For any questions, please reach out to us at info@theindependentsf.com. We thank you for your understanding and we look forward to seeing you at the show!
Artists
Fruition
Fruition's newest album, Broken at the Break of Day, shines a light on all five members of the band, whether it's on the traded lead vocals of "Dawn" or the irresistible rhythms of "Where Can I Turn." As it's been for more than a decade, their sound is hard to define, but the songwriting and the harmonies tie their diverse influences together.

For example, "Counting the Days" is a poignant love letter, while "For You" shows the exasperation of maintaining a relationship on the road. The band's most electrifying rock moment, "Do What You Want," is then followed by "Nothing More Than Spinning," which sounds like a folk song interpreted by Queen. The stunning vocal blend heard in "At the End of the Day" brings Broken at the Break of Day to its beautiful and touching conclusion.

Although it's a challenge to categorize, the seven-song album feels whole because of the band's dedication to honesty as well as harmony. The Portland, Oregon-based band is composed of Jay Cobb Anderson (electric guitar, vocals), Kellen Asebroek (piano, acoustic guitar vocals), Jeff Leonard (bass), Mimi Naja (mandolin, electric guitar, vocals) and Tyler Thompson (drums). Broken at the Break of Day, recorded in Thompson's basement in between tour dates, follows the band's exceptional 2019 album, Wild as the Night.

"This process was the quickest the band had ever wrote and recorded the songs," Thompson says. "All the songs obviously fit either a 'day' or 'night' theme, but the whole rehearsing and recording process had to be done in about half the amount of time we were used to. That time limitation leant us to not over think things, play instinctually and all live in the studio with very minimal overdubs. All the songs are very different, but I think the speedy process naturally created some sonic congruency."

The prolific band will release Wild as the Night and Broken at the Break of Day together on vinyl as well, giving listeners the option to hear the music as a collective body of work in a playlist-focused era.

"From a visibility standpoint, being able to release more music more often (even if it is in smaller doses) is ideal in the new frontier of digital music that we have found ourselves smack dab in the middle of," Asebroek says. "It's nice to be able to stay on people's radar, in an age where people have instant access to the whole of music history at their fingertips. It's also nice to put these out together on vinyl as a nod to the way things once were"

With a renewed focus on harnessing the energy of the live experience, Wild as the Night and Broken at the Break of Day allow listeners to get a glimpse of all five band members doing what they do best on stage, whether they're opening for the Wood Brothers, Greensky Bluegrass, and Jack Johnson, or playing at festivals like Telluride Bluegrass, Bonnaroo, and DelFest.

Their unmistakable vocal blend first revealed itself in 2008 when Anderson tagged along with Asebroek and Naja for an afternoon of busking in Portland. Drawing on their string-band influences early on, they released their debut album Hawthorne Hoedown that same year. Thompson joined the band in 2011, shortly after hearing the band members singing together in a friend's attic. Leonard came on board in 2015. Broken at the Break of Day is the band's tenth release, including EPs and LPs.

"We pushed ourselves like never before. But in the end it all turned out great," Anderson says about the sessions for Broken at the Break of Day. "It was a bit more of a hectic process to get things done and recorded. I can't believe it sounds so good, when we did it all so fast."
Goodnight, Texas
Conventional wisdom says the two frontmen of a band shouldn't live on opposite sides of the United States, but that's never seemed to deter Avi Vinocur and Patrick Dyer Wolf.

Goodnight, Texas is a band whose strength lies in unexpected sweet spots. Drawing their name from Pat and Avi's onetime geographic midpoint (the real town of Goodnight in the State of Texas, a tiny hamlet east of Amarillo directly betwixt San Francisco, CA and Chapel Hill, NC), the band also exists at the center of its songwriters' contrasting styles — via a 1913 Gibson A mandolin and a 2015 Danelectro, at the crossroads of folk and blues and rock 'n' roll, in a place where dry wit and dark truths meet hope and utmost sincerity.

In March of 2020, the band released its first live album: "Live in Seattle, Just Before The Global Pandemic." Jonathan Kirchner recorded, mixed and mastered a weekend of October performances at Tractor Tavern that featured a newly expanded five-man lineup. GN, TX rookie Chris Sugiura brings precision and flair to the bass (and strong hair); grizzled veteran and former GN, TX bassist Adam Nash slides over to lead guitar and pedal steel where he can truly dazzle; extra grizzled veteran and former GN, TX bassist Scott Griffin Padden holds steady behind the kit, beating the hell out of the available objects with aplomb. In a strange and often dark time, here is a totem of life, and a great example of the raucousness and dynamics of the band's live performance.

Also in March 2020, as the world confronted a new indoor reality, two long minutes of the GN,TX mainstay "The Railroad" found themselves in the intro sequence of the first episode of Netflix's "Tiger King," which shattered streaming records with 34 million views in 10 days.

On September 10th, 2021, the band's unique version of Metallica's 'Of Wolf and Man' will be featured as part of the 30th anniversary of The Black Album on the 'The Metallica Blacklist'. Avi from Goodnight, Texas occasionally plays and sings with Metallica when they perform acoustic.