THE FEVER / SKY TOUR
Wilder Woods
Sun,
May 14
Doors:

7:30 pm
|
Show:

8:00 pm
Tickets: $30.00
Ages 21 and Up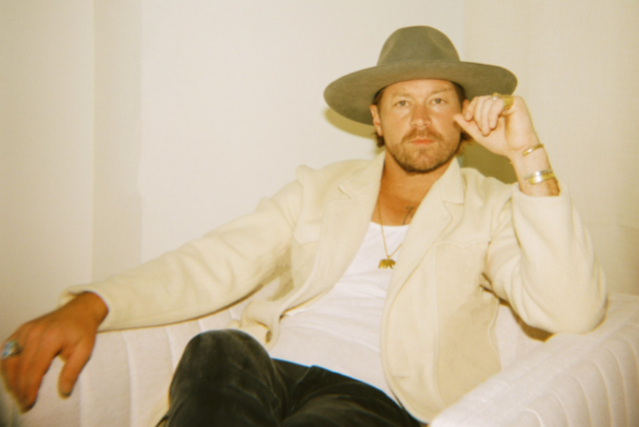 Another Planet Entertainment and The Independent are committed to producing safe events. Please review our most up-to-date COVID-19 policy requirements for entry on our Health & Safety page.
* Policy is subject to change
Artists
Wilder Woods
Bear Rinehart unveiled Wilder Woods in 2019, releasing a neo-soul record that focused on new beginnings: the advent of fatherhood, the launch of his solo career, and the updated branding of a longtime bandleader who'd decided to expand his reach. With FEVER / SKY, he widens Wilder Woods' cinematic sound while celebrating the parts of himself that made him most proud. It's a personal, poignant record whose songs focus not upon the horizon ahead, but upon the road itself, stacked high with heartland hooks, western wooziness, southern soul, and festival-worthy anthems.
"I've been in a band for 20 years, and a band is a democracy where you make decisions together," explains Rinehart, who also fronts the Grammy-nominated, chart-topping band NEEDTOBREATHE. "Wilder Woods is a different outlet. I'm giving myself the freedom to do what I want to do and say what I want to say. This isn't the kind of journey where I'm worried about the places I'm headed or the places I've left; it's a journey where I'm just happy to be in the car, driving forward."
Created alongside producer Cason Cooley, guitarist Tyler Burkum, and a small group of collaborators, FEVER / SKY brims with the insights of a family man and road warrior who's spent two decades on tour, balancing his art with his commitments at home.
Ida Mae
Chris Turpin and Stephanie Jean first met a little over a decade ago while attending university in Bath. The pair bonded immediately over their love for the sounds of bygone eras, and they quickly earned rave reviews everywhere from the BBC to the NME with their raucous first group, Kill It Kid. Starting over fresh as a duo, they relocated to Nashville in 2019 and released the Ethan Johns' produced debut Chasing Lights to similarly widespread critical acclaim. Rolling Stone hailed the album's "stomping swirl of blues and guitar-heavy folk," while The Independent lauded its "retro lustre" and "impressive experimentation," and NPR's Heavy Rotation called it "tightly drawn, harmonic and hypnotic." Whilst the next years spent on the road were certainly formative for the electrifying British duo, it was what happened in between—the countless hours spent driving through small towns and big cities, past sprawling suburbs and forgotten ghost towns, across rolling plains and snow-capped mountains—that truly laid the groundwork for the band's transportive second album, Click Click Domino. A raw and direct offering, self-produced at home in Nashville during the first COVID-19 lockdown bolstered by appearances from high profile guests like Marcus King, Greta Van Fleet's Jake Kiszka, and Ethan Johns.