Marty O'Reilly
Sat,
Jan 27
Doors:

8:30 pm
|
Show:

9:00 pm
Tickets: $22 ADV - $25 DOOR
Ages 21 and Up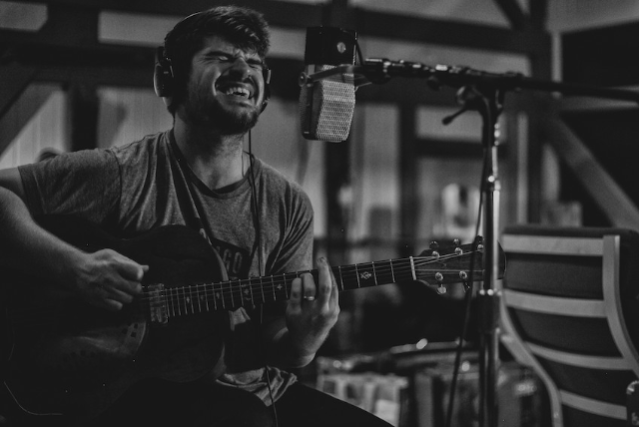 Artists
Marty O'Reilly
Explaining Marty O'Reilly's music is like describing a dream. It feels familiar, but at the same time unchartered. His songs sound bluesy but not blues, folk but not folk, soulful but not soul. Marty's voice is beautiful and unique, his lyrics stark yet lush over gritty electrified guitar, melding beautifully into genre-defying music within the vast definitions of Americana. One can hear an urgency and complexity in the songs, expressing something elemental and perhaps contradictory: love and anger, joy and pain, real and imagined.
The live performance is at the core of Marty's projects. On stage, whether accompanied by a band, or alone, he enters a trance and the music is born again as something new every night. It's what his followers call "magic". He goes from raw gospel blues to cinematic epics, from heavy driving grooves to delicately arranged folk songs. Marty leaves the stage out of breath and sweaty, his audience in awe. It's hard to describe, impossible to categorize. Yet people who know the music will try to explain it to you, just as you might struggle to explain a dream in the morning. The details might slip away as you recount them, but the feeling remains.
"I started playing music as medicine for myself to feel good and digest some melancholy," Marty leaves off. "Over time, I realized if music makes me feel good, the people around me who become a part of it will feel good too. It connects us on the same wavelength. I hope to give the world something real and refreshing.
Van Goat
"Back in the '30s and '40s, swing was a high-energy dance music that people would dance to 'til they passed out. These days, if a band starts up with the clarinets and the ride cymbals, you'll probably start picturing your great grandpa doing the jitterbug. Oakland's Van Goat breathes a healthy dose of punk rock into swing by stripping it down, raw and so energetic that you'll want to upstage your granddaddy on the dance floor." - Good Times Santa Cruz
Van Goat's second album 'Nobody Cares' is a joyful song cycle of genre and dynamic extremes. The album finds the band incorporating a wider swath of genres into their already eclectic arsenal. Opener "Bad Boy Drunk" is decidedly country, with a soaring chorus evoking Mutations-era Beck and the refrain "I started to count up all my junk/ but ended up gettin' bad boy drunk" is decidedly Hank Williams-esque in its self-deprecation. 'Maia' is a surf-rock explosion of guitars, high vocals and rhythmic breakdowns. On the album closer, 'Nobody Cares', Lindsay Alexis belts out the titular line 'nobody cares' like classic-era Etta James.