JD McPherson
Fri,
Dec 13
Doors:

8:30 pm
|
Show:

9:00 pm
Tickets: $25.00
Ages 21 and Up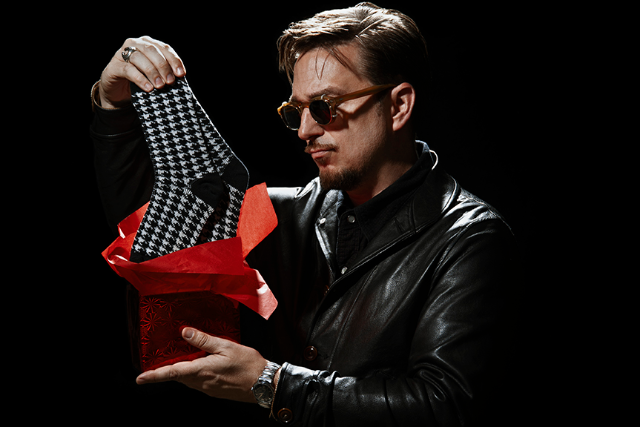 Artists
JD McPherson
"I've always loved Christmas music, especially popular Christmas music from the 1940s and '50s," says JD McPherson. "There's something classic about that sound. Something that keeps you coming back, year after year."
SOCKS, McPherson's fourth album, dives headfirst into the world of original holiday music. Written, produced, and arranged by the frontman and his longtime bandmates, it's a record rooted in the same timeless influences—from 1950s rock & roll to oldschool rhythm & blues—that inspired his breakthrough release, Signs and Signifiers, back in 2010. The result is a return to McPherson's musical wheelhouse, mixing new songs and classic tones with his band's sharpest performances to date.
Joel Paterson
Chicago guitarist Joel Paterson's Christmas Album, Hi-Fi Christmas Guitar, is quickly becoming a holiday cult classic, even making the Rolling Stone list of top Christmas albums of 2018. As follow up, Joel announces the 2019 release of a new instrumental guitar extravaganza: Let It Be Guitar! Joel Paterson Plays The Beatles. The album features the Chicago guitarist's signature blend of vintage jazz, exotica, blues, rockabilly, western swing and country, and uses classic Beatles songs as a sonic template to take you on a mid-century musical journey. One of the busiest musicians on the roots music scene today, Joel Paterson can be heard playing with The Joel Paterson Trio, The Modern Sounds, The Western Elstons, Devil in a Woodpile and many other Chicago-based projects.