Two Nights!
DRAMA
Tue,
Mar 3
Doors:

7:30 pm
|
Show:

8:00 pm
Tickets: $20.00
Ages 21 and Up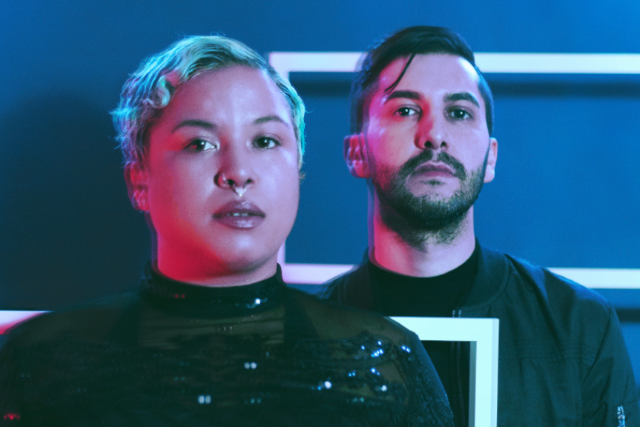 Artists
DRAMA
Chicago-based duo of Na'el Shehade and Via Rosa conjure up an alluring brew of R&B and dance music. Both members carry considerable musical backgrounds individually as well contrasting origins. Born in Austin and eventually raised in California, Via's parents were hippies that played in a reggae band. At 14 she began making music on her own. She eventually moved to Chicago in 2010 and released her debut the DeathViaLove EP on Soundcloud in 2014. Chicago-born Na'el came from a conservative immigrant family. He started DJ'ing parties before he even reached his teenage years. He began making music at the age of 13 and started producing and engineering professionally in college. He went on to contribute to Chance the Rapper's Acid Rap, along with engineering for Kanye West's remix of Chief Keef's colossal "Don't Like."

The duo eventually came to meet through their mutual friend Jean Deaux. They decided to go into the studio and collaborate on music with no rules. Just two musicians allowing each other to be free to express themselves. The stark differences in their backgrounds lent to them creating something truly unique and engaging. Soon after DRAMA was born.

They self-released their debut EP Gallows in 2016 followed by Lies After Love in 2018 and their latest single "Dead and Gone" in 2019. They've toured extensively and have remained independent which has given them the freedom to continue to push musical boundaries.
Ric Wilson
Voted 2nd best live show in Chicago 2019 only after Lizzo for his Pitchfork performance (Chicago Tribune), Ric Wilson is a young Chicago stand out that makes party-ready hip-hop with an intelligent twist. Wilson's funk/disco-infused take on rap stimulates both the mind and body with robust percussion, buoyant vocal arrangements and triumphant instrumentation. Wilson's music is playful and poignant, with youthful innocence that's still ever-aware of the difficulties life may throw at you. But instead of lamenting and brooding, Wilson chooses to bask in the beauty of it, dancing through the struggles while remaining acutely aware of his emotions.

Wilson has toured and opened for a wide range of acts such as Cory Henry, Big Freedia,The Roots, Lil Yatchy, Badbadnotgood, Azealia Banks, All American Rejects, Noname, Alex G, Mr Twin Sister, Kwekcu Collins, RDGLDGRN and more. With festivals under his belt such as Pitchfork, Rolling Loud(SF,LA,Miami), Gov Ball, Fader Fort, Mamby on the Beach, Hopscotch, Otis Mt Get Down & more Ric is preparing for the release of his first album and to infinity in the new 2020 decade.