USA WEST COAST SUMMER TOUR 2023
Mamas Gun
Sat,
Jul 22
Doors:

8:30 pm
|
Show:

9:00 pm
Tickets: $25.00
Ages 21 and Up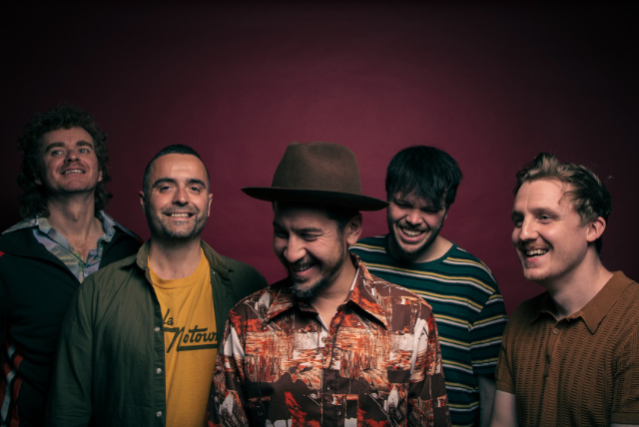 Artists
Mamas Gun
Mamas Gun conjure the spirit of conscious '70s soul on bold and big-hearted new album, Cure The Jones.
Out of the turbulence of the last two years comes the new offering from UK-based soul outfit Mamas Gun - a lush, nuanced meditation on a world turned upside down, embedded in the classic soul tradition of Bill Withers and Marvin Gaye.

UK label 'Candelion' working in partnership with US based Secretly Group – will release Mamas Guns new full-length album as a follow up to their globally supported LP 'Golden Days' which won over audiences and media fans alike including the likes of KCRW (USA), BBC RADIO (UK) and Billboard (Japan).
A full worldwide tour will support this release, with the band performing headline shows and festivals across 5 different continents throughout 2022

Cure The Jones represents the band's most complete and powerful work, drawing soul threads between love, loss, life and the most pressing social and political issues of the day.
Written and produced by Mamas Gun frontman Andy Platts during the pandemic, it was recorded direct to tape with an array of analogue gear at his home studio.

The five-piece of Andy Platts (vocals), Terry Lewis (guitar), Dave Oliver (keys), Chris Boot (drums) and Cameron Dawson (bass) bring a range of influences to the table. Platts has previously worked with Rod Temperton, Brian Jackson and John Oates (of Hall & Oates), and Lewis' credits include collaborations with Leon Ware, Lewis Taylor and The Impressions. Elsewhere in the band, Oliver cites his love for NYC Latin jazz as a major influence, while Boot's full-bodied drums root the band in the lineage of Durand Jones and Lee Fields. The final addition to Mamas Gun, Cameron Dawson brings a contemporary jazz-funk sensibility developed as part of Rhythm Section outfit Vels Trio. A classic contemporary soul record from fast rising UK band
The Fell Swoop
The Fell Swoop pays homage to classic funk, soul, and rock n' roll through a mix of originals and covers. Though they hail from all corners of the country, the band has called San Francisco home for the past 8 years. Whether playing on the street of the Mission or burning down the house at a wedding, The Fell Swoop is known to elevate any occasion. They have performed at such Bay Area venues and events as SF Pride, August Hall, The Boom Boom Room, Rickshaw Stop, Cornerstone, Starry Plough and more.

Their new album Swoopstakes is a tapestry of modern and classic sounds, touching on themes of mental health, psychedelia, and love and lust. The ten original songs will take you on a journey from cruising the open road of California's coast, to cozying up next to your favorite cocktail at a local haunt or letting loose on the dance floor. Written collaboratively among the core five members, the album was crafted alongside veteran engineer and producer Nino Moschella at Bird and Egg Studios in Richmond, CA.