Vaccination Required - Partially Seated
Josh Kelley
Wed,
Nov 17
Doors:

7:30 pm
|
Show:

8:00 pm
Tickets: $15.00
Ages 21 and Up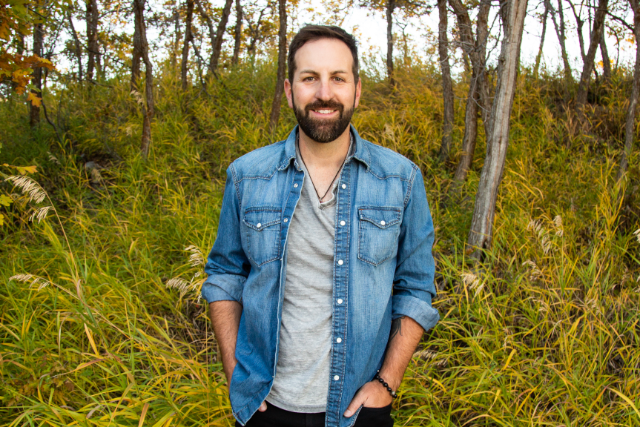 Another Planet Entertainment and The Independent are committed to producing safe events. The City and County of San Francisco has mandated all patrons attending events at The Independent on or after 9/15 are required to show proof of full vaccination (must be 2 weeks past final dose). Masks are also required. For more information, visit our Health & Safety page.
* Policy is subject to change

--

In response to health and safety concerns, Josh Kelley at The Independent on March 17, 2021 has been rescheduled to November 17, 2021. Please note this show was originally scheduled for April 18, 2020 and subsequently rescheduled to August 29, 2020.
All tickets purchased for previously scheduled dates will be honored at the new date in November 2021. Should you be unable to attend the new date, please return to the point of purchase no later than April 11, 2021 to request a refund.
Please check our website,
theindependentsf.com
, for updates on the status of this show. For any questions, please reach out to us at
info@theindependentsf.com
.
We thank you for your understanding and we look forward to seeing you at the show!
Artists
Josh Kelley
"In a door frame of this lived-in home there is a pen hanging from a string, there lies the tale of a husband and a wife steady growing up their family," singer-songwriter Josh Kelley sings on "Busy Making Memories," a deeply personal excerpt from his new album, I Sing. It's no secret -- and, in fact, quite apparent -- that he's a family man through and through.

"I wrote 'Busy Making Memories' on January 1, sitting in my morning coffee chair watching my kids bounce, spin and play around me, and the music just happened. It was if someone else was writing it through me," he says. "I have voice notes on my phone as proof of the creative process, but still it felt like I wasn't in control. It was truly a wild experience that, to this day, I have a hard time wrapping my head around. I went to the studio and started producing, and it was an effortless process. I wish all of them could be that way."

Since the release of his last album of original material, 2016's New Lane Road, Josh and his wife welcomed their third child; within the 10 songs on I Sing, Kelley paints a picture of a man who has found his place in life nestled deep into the small mountain town they call home. "My family brings me so much joy," he says. "For the most part, family is what connects every song on this album -– my every day with my wife. Watching my kids grow up is just amazing and inspiring." Josh creates most of his music in a barn on his property that he's converted into a studio. He produced and engineered the entirety of his new project himself; he's been self-producing music since he was 15-years-old, and really dug into engineering and mixing when he moved to Los Angeles in 2002. He also plays 15 different instruments. "My recording process has changed over the years," he says. "I used to start a song and then begin the production process before the song was even finished. Now that I'm older I've changed my ways, and I make sure all of the structure, tempo, and lyrics are perfect. Then I drive over to my studio and try to wrap my head around how the song should live in people's ears. It's better for me to finish the song musically and lyrically before ever turning anything else on."

On I Sing, Kelley solidifies himself as a talented vocalist and lyricist while tapping into the details of an everyday family. He's watching his kids develop their own personalities and continuing to find new reasons to love his wife after close to 15 years together. He's missing it all when he's away from them. He says, outside of his family, the one other constant in his daily life is singing. Writing I Sing began with "Love Her Boy," a smooth and soulful number that finds Josh delving into different uses for the phrase. He started experimenting with wordplay, which carries throughout the album. "I was trying to write a totally different song on a plane back home from a Colorado festival," he says, explaining that he wrote the title down and filed it away for a writing session he had the next day. "I brought the idea of 'love her boy' to the session. The different uses within the song create an oronym, two phrases that sound the same but mean different things. I think it's a clever angle, and we had so much fun bringing it to life." "We Don't Need The Money" finds Josh and co-writer Eric Kertes reversing their usual roles to create a funky groove; "Back To You" begs for a sing-along; "If That's Alright" continues the theme. "You Can Count On Me," with a cameo on background vocals from his daughters, takes its sonic inspiration from Bill Withers and Shuggie Otis. It was written with Alen Chang. "I was only a melody man and co-lyricist -- we talked about people in our lives that needed our support and what we would say to them if we were brave enough to say it," Josh says. "I showed up to Alen's house, and after describing the concept, he had the idea in his head within minutes. On this rare occasion, I was only a melody man and co-lyricist. The song was done by dinner time." "You And I," written with Nashville songwriter Dustin Christensen, slows things down with an ode to an all-consuming kind of love. "I can't imagine my life without my person because we have created this safe place that is sometimes almost unbearable to leave," Josh says. "I Want You Tonight," "Because I Love You" and "Loves You Like Me" are straight-up love songs. "I'm a sucker for these and I'll keep writing them till the day I float away," Josh says. Growing up in Augusta, Georgia, Josh absorbed R&B, soul, and vintage country, while also developing an affinity for classic rock. His musical family would often sit around their piano creating songs. When he was 12, his older brother accidentally left his guitar at home when he headed back to college -- a month later, he was covering Led Zeppelin songs. The rest is history. "My sister's husband, Kris, taught me different scales on the guitar and introduced me to Stevie Ray Vaughan," he says. "I lost my mind on playing the blues for many years because of him. I learned from many of these songs that simple musical progressions lent room for more complicated and beautiful melodies."

During their early teens, Josh and his younger brother Charles (now one-third of Lady Antebellum) formed a band, Inside Blue, whose self-released album gained local radio airplay and caught the attention of soul legend James Brown. Josh released his solo debut, Changing Faces, while attending the University of Mississippi. He then signed a record deal with Hollywood Records, which released his 2003 mainstream debut For the Ride Home. He found a Top Five single with "Amazing," and his second album Almost Honest, included the Top Ten single "Only You." Josh later released four independent albums — Just Say the Word, Special Company, Backwoods and To Remember — between 2006 and 2008. He released Georgia Clay in 2011 with MCA Nashville, and 2015's New Lane Road with Sugar Hill Records. In 2017 he independently released an album of covers, titled Under the Covers, Vol. 1, and a holiday album, Christmas Traditions. He has appeared on "The Ellen Degeneres Show," "Good Morning America," "The Tonight Show with Jay Leno," "Live with Regis & Kelly" and "Last Call with Carson Daly," and his songs have been featured on such shows as "Smallville," "Scrubs," "Brothers and Sisters" and MTV's "The Hills." Josh also wrote and performed the theme song for the TV sitcom "Mike and Molly," scored the feature film Home Sweet Hell, and created the theme song for TV's Golf Channel. "I will never stop creating music – it is in my blood and it is what I was put on this earth to do," he says. Josh Kelley launched his artist career in 2001 out of his college dorm room that propelled him into the industry with his hit song "Amazing". It was the most played song of the year on pop radio and topped the charts at number 5. Since then Josh has toured with some of music's biggest names including Taylor Swift, Dave Matthews Band, and Lady Antebellum. Josh has been in his studio for the past two years developing new music and his new record set to release in June of 2020. All of the songs to be released on the project were written by Josh and he also 2020 plans also include a US Spring tour to be followed by a 3 week European tour in the fall. The next chapter of Josh Kelley will be a further testament of the artist and songwriter he truly is.