Berhana
Wed,
Apr 24
Doors:

7:30 pm
|
Show:

8:00 pm
Tickets: $24 ADV - $27 DOOR
All Ages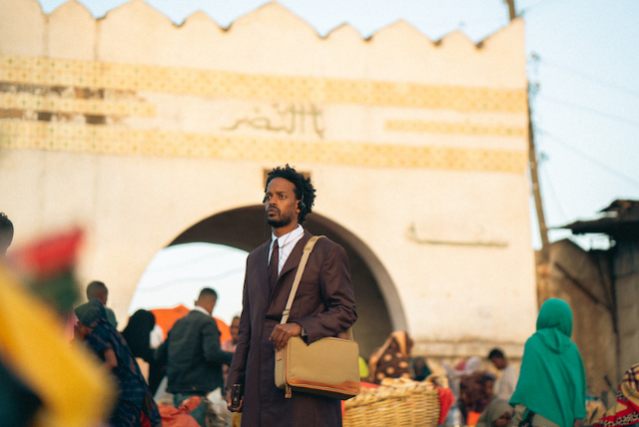 Artists
Berhana
Berhana is intentional about not only his craft but his identity too. At this moment, life is too short for him to not authentically bring himself into every facet and every detail of his vocation. On HAN, his last project, Berhana toys with his name 'Han' forming a part of his artist and birth name. Across the subdued and kush amalgamation of R&B, funk, and jazz is a narrated feel, easing the listener through the project in a neat and formal way. It's this form of perfectionism that Berhana says he's drifted away from in recent years. "Everyone has experienced so much, the pandemic, real life — a lot has changed. I don't feel as rooted to the concept of being perfect anymore," he shares. "Now, I'm living in seeing how things go, and how they are able to change over time." Precision is still a priority, but in the search for that, a wider and calmer approach to utilising that is now harnessed.
Born adjacent to Atlanta, Georgia Berhana has always been raised in a community that's centered on his Ethiopian roots. From the matriarchs of his family, his paternal grandmother ushering him to learn his mother's tongue as she flew back and forth between there and the United States, to tight-knit clans of Ethiopian friends and a mother who was quick to remind him of the richness of his ancestry and people at large. "I've been so blessed to be raised by people so connected to where we come from, seeing that has always been super integral to who I am," Bethana notes. This maturation then, paired with his ancestral grounding, forms the impetus of Berhana's upcoming era — a fusion of who he's been and who he has become through a quite natural metamorphosis and a more holistic sense of identity, culture, and manhood.
A catalyst in a loss within his family in 2020 spurred Berhana on to reaffirm his yearning for his cultural identity and re-establishing a connection to Ethiopia through language — he's learning to read and write actively — and collecting cassettes and records from artists during a visit back to the region that same year. "I regained energy, it was really fulfilling to me to connect in these ways," he enthuses. "It took me out of a dark place and reminded me that home is something I can take with me, wherever I go. It was actively doing these things that made me feel that sense of transportation." Named Amén የዘላን ህልም (The Nomad's Dream) Berhana's sophomore album juxtaposes the love of his birthname (Amain Berhane), mothers tongue, and the concept of a transporting home and his conceptualisation of that and who he has become and acts as an apt and nuanced moniker all things considered. Shooting the projects cover in Harar, with the help of Ethiopian creators Anteneh Nida, Girma Berta, and Gouled Ahmed every component was thought about with care as and when it came up. The Nomad as a stylistic character was also created here.

Adhering to his more lucid approach to conception, however, Amén የዘላን ህልም (The Nomad's Dream), the album, doesn't feature an authoritative structure, however, does locomote the arc of the breaking down of a toxic, mirage of a situation, the reclamation of self and realignment and all embrace of new love, a holistic self and relinquishing former triggers in the realm of romance. "I wanted to touch on various experiences in life that have made me who I am today — my life, the various experiences of love I've had, and how I, as a man have grown in each and every experience," he summarises humbly.